August 29, 2014
From the Land of Sky Blue Water...
That's the title of a post over at Powerline today. I hadn't heard it in years, maybe decades. I knew it was from an ad for beer, but I didn't remember which one. So I hit the old search engines, and found a youtube of the ad itself. Turns out it was for Hamms beer.
I got curious to see if that brand still exists, so I looked it up. It was acquired by Heublein, who sold it to Olympia Brewing. Which was acquired by Pabst. Which in turn was acquired by Miller. Miller was purchased by South African Breweries. Which merged with MolsonCoors to form MillerCoors.
Gad. Made me wonder which other classic beer brands from around here still survived. Blitz didn't, I know.
I went to a private high school, the ritziest in town. There were two kinds of students there: bright kids on scholarship (me!) and rich kids. The two familes who owned Blitz had their kids there when I was there.
Anyway, Blitz Weinhard was purchased by Stroh, who sold it to Miller. The brewery was shut down in 1999. (Sob.)
The Olympia brewery in Tumwater was shut down. The Rainier Brewery in Seattle is no more.
I never drank any of these, back before I quit drinking entirely 19 years ago. (It wasn't good for me; I couldn't control it.) But I do remember that Blitz and Rainier had some really clever advertising back in the day, and... you know... home team and all that.
Seems like the brewing industry has undergone some ridiculously large amounts of concentration while I wasn't looking. I know Budweiser isn't an independent company any longer. (Lessee... search search search... Owned by someone called "Inbev".)
My favorite beer was Anchor Porter. My god, Anchor Brewing is still independent!! So I guess there's hope.
Actually, while all this consolidation of traditional brands was going on, little bitty craft breweries were springing up all over the place like mushrooms. I bet there are more breweries and brewing companies now than there were when I was in college.
Posted by: Steven Den Beste in Weird World at 01:01 PM | Comments (4) | Add Comment
Post contains 352 words, total size 2 kb.
August 27, 2014
Fall, 2014
So I decided to take a look at what's upcoming in the fall season.
Terra Formars: killer cockroaches from outer space! Right.
Grisaia no Kajitsu: Our Hero is the sole male student at a cloister. Uh-huh.
Inou-Battle wa Nichijou-kei no Naka de: five members of the high school literature club have gained super powers -- only they don't have anyone to fight. Might be fun but probably really stupid.
Ore, Twintail ni Narimasu: Girls with twintails turn out to be key to the fate of the world. What, no glasses girls?
And a whole lot of other stuff that's even worse. I didn't see a single series which looked even moderately interesting.
The only thing of interest is a 3-ep Strike Witches OVA which fits into the continuity between the end of the second series and the movie. The first of the three episodes comes out in September and the others aren't even listed.
I tell you, it's gonna be bleak.
UPDATE: I don't even see anything that looks like it could be worth plundering for the top rotation. Sheesh.
UPDATE: Actually, the Mouretsu Pirates movie hits BD in November, so there's that to look forward to.
Posted by: Steven Den Beste in General Anime at 08:16 PM | Comments (3) | Add Comment
Post contains 199 words, total size 1 kb.
August 20, 2014
July 14, 2014
Hiatus
I'm going to take a break. But I'll leave you with a catgirl.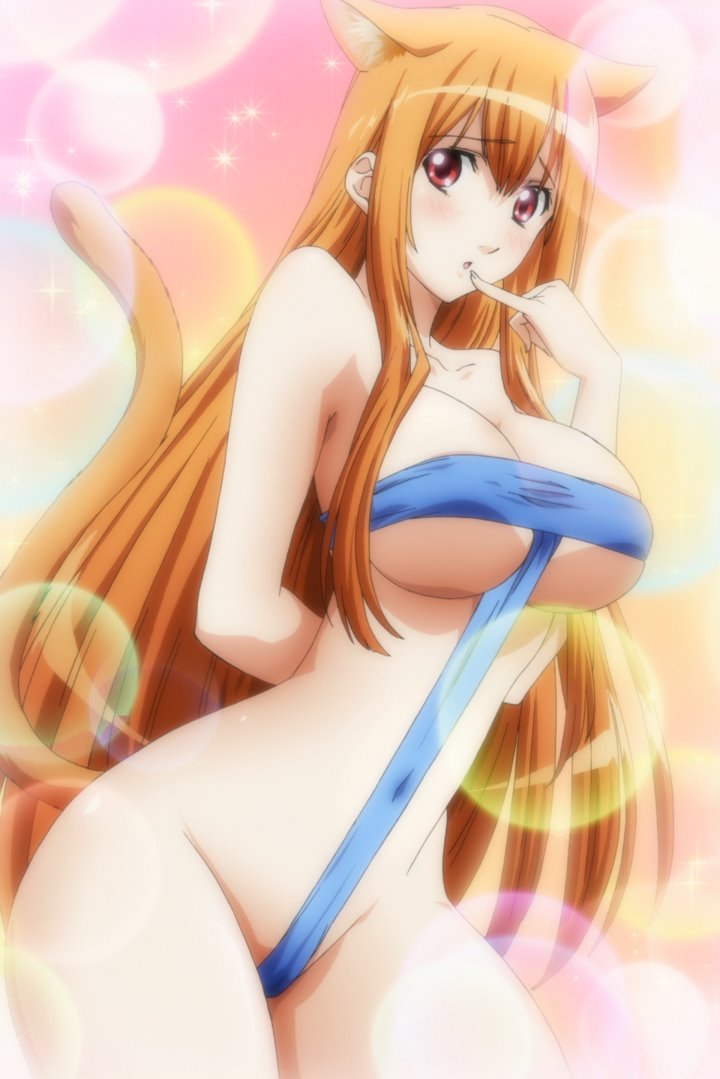 Here are five more pictures of Eris I collected from a fan-art site. They're huge, but I can't bring myself to resize them because they're so clean.
Posted by: Steven Den Beste in Site Stuff at 07:08 AM | Comments (7) | Add Comment
Post contains 46 words, total size 1 kb.
July 13, 2014
World Cups
Is this what they mean by "world cups"? No?
UPDATE: Well, they sure ain't German, so I guess not.
Posted by: Steven Den Beste in Cheesecake at 04:32 AM | Comments (4) | Add Comment
Post contains 21 words, total size 1 kb.
July 12, 2014
Torpedo, please
They're going to refloat the Costa Concordia next week, and if all goes according to plan, they'll tow it to Genoa, where it will be scrapped.
Greenpeace has announced that it's sending the Rainbow Warrior to block the movement to Genoa. They want it to go to a nearer port.
Imagine our joy.
I thought that sucker had been sunk. By the French? Something like that? (Aha; that was the First Rainbow Warrior. This is the third one.)
Posted by: Steven Den Beste in Weird World at 05:18 PM | Comments (1) | Add Comment
Post contains 80 words, total size 1 kb.
July 09, 2014
Chooser version 44
Added 55 grabs from the Girls und Panzer OVA. Total number of images is now 3096.
This girl's nom de guerre is Pepperoni and she's third in command of the Anzio team, and commands all the tankettes.
Posted by: Steven Den Beste in Site Stuff at 02:24 PM | Comments (5) | Add Comment
Post contains 40 words, total size 1 kb.
July 07, 2014
Soul Eater NOT -- mystery lady
Who is this? She takes over the academy after Sid is killed. I don't recall anyone ever addressing her by name.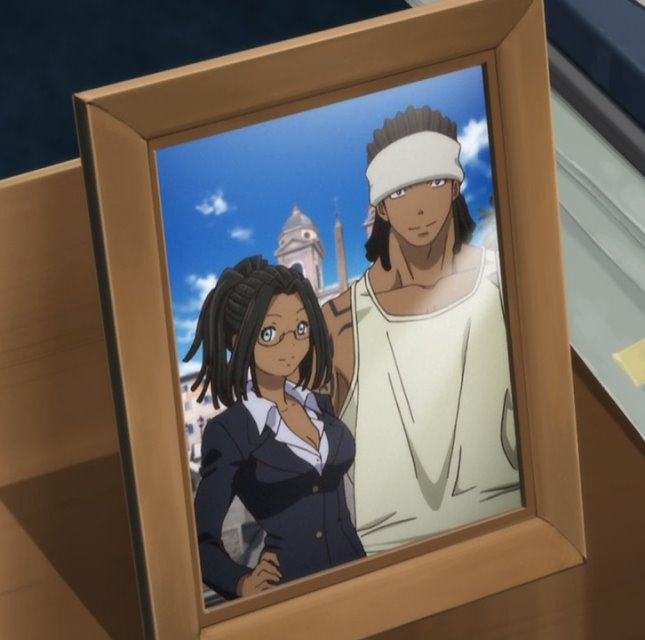 Maybe Sid's sister?
Posted by: Steven Den Beste in General Anime at 03:18 PM | Comments (8) | Add Comment
Post contains 27 words, total size 1 kb.
45kb generated in CPU 0.05, elapsed 0.056 seconds.
50 queries taking 0.018 seconds, 124 records returned.
Powered by Minx 1.1.6c-pink.