December 03, 2013
December 02, 2013
Vividred -- magical girl
If we're really going to get nerdy, there's an idea I've had for a long time now: Akane is truly a magical girl.
Vividred Operation is an exercise in Clarke's Law, "Any sufficiently advanced technology is indistinguishable from magic." Grampa has gone way beyond normal science and technology in designing the keys, but it is nonetheless technology.
More, and loads of spoilers, below the fold.
more...
Posted by: Steven Den Beste in Engineer's Disease at 10:01 AM | Comments (5) | Add Comment
Post contains 698 words, total size 4 kb.
December 01, 2013
Political faux pas
"I was for it before I was against it" has to go down in history as one of the stupidest thing a presidential candidate has ever said. It's been the butt of jokes ever since.
"If you like it, you can keep it" has now joined it as a major joke punchline. It isn't quite the same; the former was simply clueless. The latter is an outright and deliberate lie.
Still, now they've both become legendary.
Posted by: Steven Den Beste in Weird World at 12:57 PM | No Comments | Add Comment
Post contains 79 words, total size 1 kb.
November 30, 2013
Mouretsu Pirates -- thrusters
Our current rocket technology is, needless to say, quite primitive. Because of inherent problems with using a reaction drive, space launch is very expensive.
But it doesn't need to be. A reaction drive (that's any drive that is based on momentum change caused by high speed ejection of propellant) can be extremely efficient if the exhaust velocity is high enough. Our current problem is that the exhaust velocity of our rockets isn't all that high, so propellant efficiency is terrible.
In Mouretsu Pirates they have direct conversion of matter to energy, which is able to provide the kind of power that current rocket engineers could only dream of. And they also have inertia control and gravity control.
I was trying to think about how their thrusters work, and it suddenly occurred to me that it might be a form of gravity control. If the propellant is subjected to several hundred G's, and achieves an exhaust velocity of one or two percent of C, the propellant efficiency would be very high, and you've solved the major problem.
They have single-stage-to-orbit shuttles, and if they were powered the way I think they are, then it becomes very practical to build large structures in orbit, like the docking station orbiting Uminoakehoshi. Combined with efficient FTL drives (which they also have) then bulk interstellar trade becomes practical.
We can only dream of such technology, but it doesn't cost anything to dream.
UPDATE: Of course, they couldn't operate that way all the time. If they were firing 0.02*C while exiting from a space dock, they'd punch a hole in the side of the station with their exhaust.
Posted by: Steven Den Beste in Engineer's Disease at 09:55 AM | Comments (12) | Add Comment
Post contains 276 words, total size 2 kb.
November 29, 2013
Yuushibu -- ep 9
I watched the first few minutes of this, and got huge "filler" vibes. So I stopped, and went and looked at Aroduc's frame grabs, which is a good way to get a summary of an episode -- and yeah, filler.
I have no urge to watch it, and probably won't. The overall story was: it's payday, and Raul accompanies Fino as she goes shopping. At least based on Aroduc's post, there wasn't even any fan service.
And it ends with Fino crying about something. I'm not sure I even care what.
This series is the latest in a long line of shows which began superbly and then ran into a ditch. In this particular case the reason why is obvious: they decided to run the Amada-arc through to the end of the series, and it's dragging.
But a couple of days ago I realized something else: they're trying to make Raul be like Kyon in Haruhi. Only it isn't working. Haruhi had a unique dynamic. Yuushibu doesn't have the same dynamic. Haruhi was manic, and Kyon's dry commentary worked. Fino isn't nuts; she's just confused. Raul's commentary makes him seem petty and obnoxious.
Kyon's commentary was his way of coping with the fact that Haruhi was pushing him around constantly, and he didn't have the guts to tell her "no". Fino isn't pushing Raul around, and he's got plenty of guts, anyway. It's simply a mismatch.
Posted by: Steven Den Beste in General Anime at 05:50 PM | Comments (4) | Add Comment
Post contains 240 words, total size 1 kb.
November 28, 2013
November 27, 2013
IE-11: Dammit, Microsoft!
Microsoft rolled out the 32-bit version of IE-11 about two weeks ago, and rolled out the 64-bit version yesterday.
It breaks some functionality associated with post and comment entry here on meenu. What I've noticed so far:
1. Link entry no longer works. For post entry you can still use the "HTML" mode to enter a-href's. For comment entry you're SOL. I guess they have to go inline, as ugly as that is. So we have a temporary amnesty on the ugly way of doing it. Like this:
2. Control-I works to start italics but doesn't work to end them. You can hit the "I" italic button in the header to turn them off. Strangely enough, control-B and control-U work fine both opening and closing.
3. Control-V doesn't work to paste text into a post or comment. You can right-click and choose "paste" and that works.
I've alerted Pixy, so all we can do is be patient. Luckily for us, this isn't a holiday in Australia. But this kind of incompatibility issue isn't likely to be easy to fix. We may have to put up with it for several weeks. Let's all practice patience.
Or use Firefox.
Posted by: Steven Den Beste in Computers at 05:00 PM | Comments (12) | Add Comment
Post contains 201 words, total size 1 kb.
Girl und Panzer, Sentai release
My copy of the North American release of Girls und Panzer was just delivered. It has the whole series, including the two filler episodes. They also included a clean OP, and all the clean EDs.
They didn't include any of the omake, or any of Yukari's Tank Corner. I see from RACS that there's another disk coming in February, and I assume that's what it will be.
Posted by: Steven Den Beste in General Anime at 04:49 PM | No Comments | Add Comment
Post contains 72 words, total size 1 kb.
Eclairs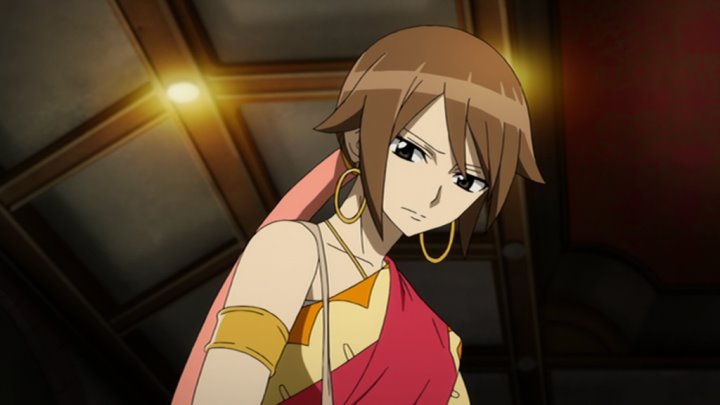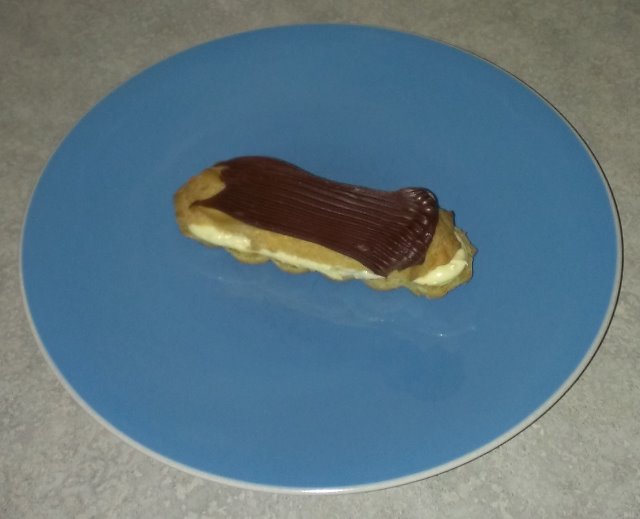 It was delicious.
Posted by: Steven Den Beste in General Anime at 01:33 PM | No Comments | Add Comment
Post contains 4 words, total size 1 kb.
50kb generated in CPU 0.06, elapsed 0.0722 seconds.
47 queries taking 0.0297 seconds, 132 records returned.
Powered by Minx 1.1.6c-pink.