March 31, 2015
Nudity extra! -- Sekai de Ichiban BD 03 omake
I just realized I never posted about the third omake! (The other three are a waste of time.) Omake 1 was mud wrestling (NSFW), and omake 2 was jello (NSFW). Omake 3 is boiling water and crushed ice! (Do I need to say that this one is also NSFW?)
And we're stoked!
---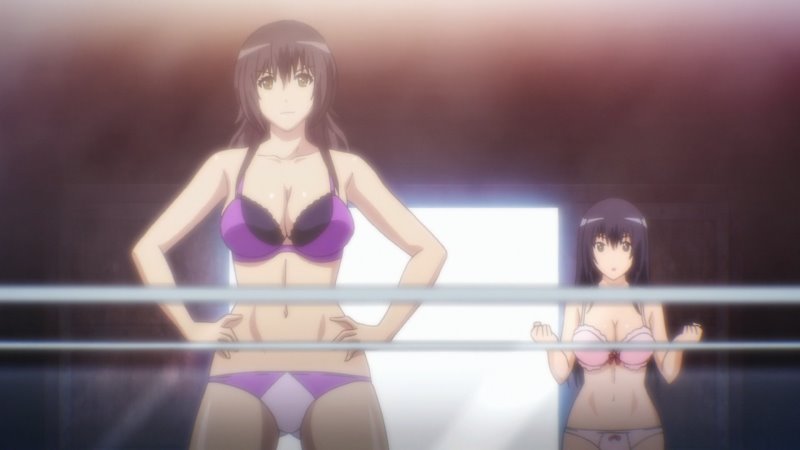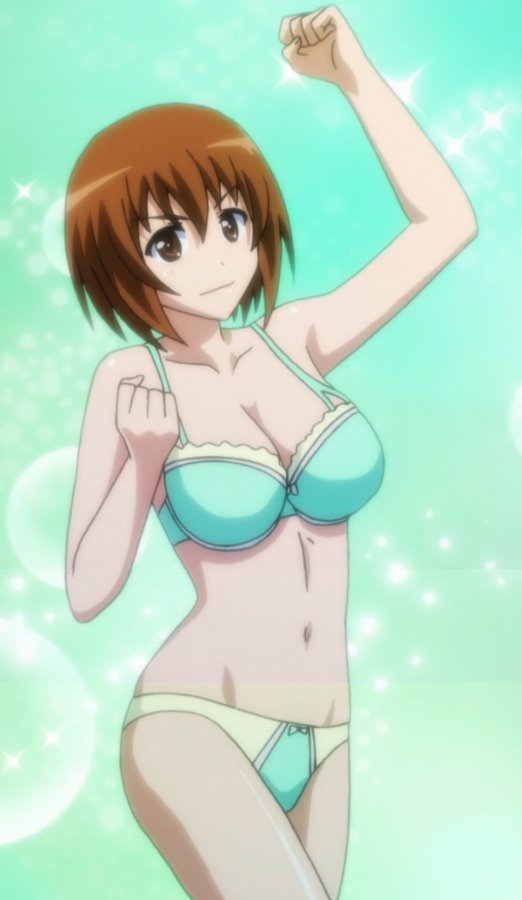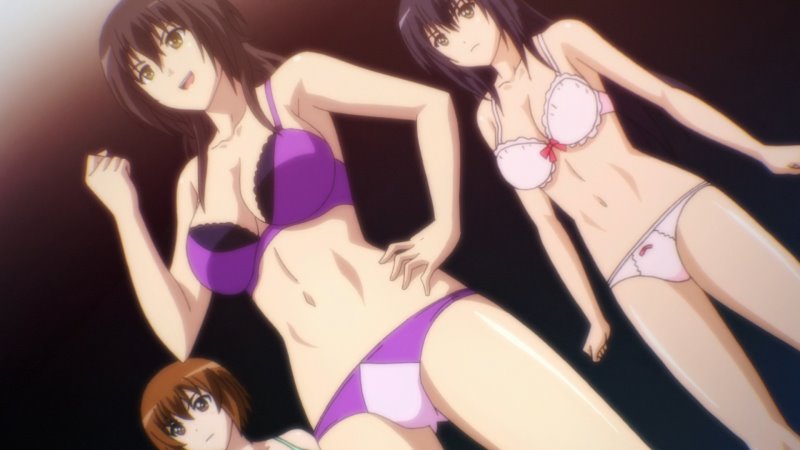 Moe volunteers to go first.
"Don't push me; I need to prepare myself."
Sakura eases herself into the water.
Elena, the eternal rival, joins her. Who will last longer?
Looks like the water is dissolving their bras.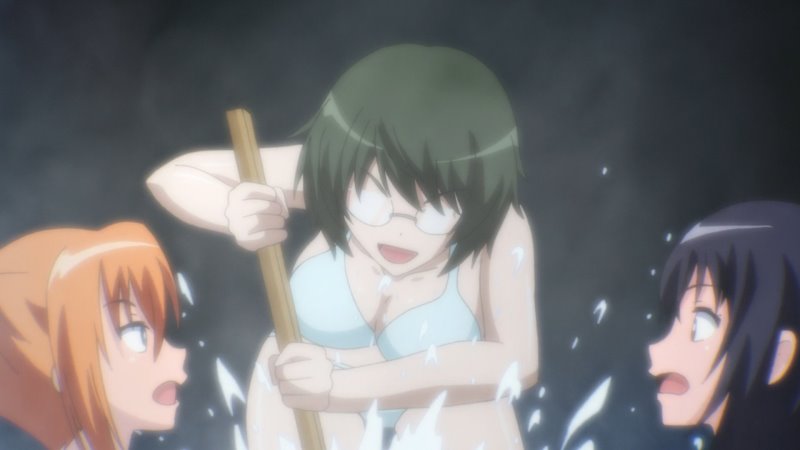 Here, let me stir the water for you!
Apparently the water did dissolve their bra straps. Or something. We had to get them off somehow, and I guess this is as good an excuse as any. Fortunately (?) their panties are made of sterner stuff.
Ah... relief...
One of the sempai grabs another and jumps in.
Here, let me stir up the water for you!
SFX: (slip)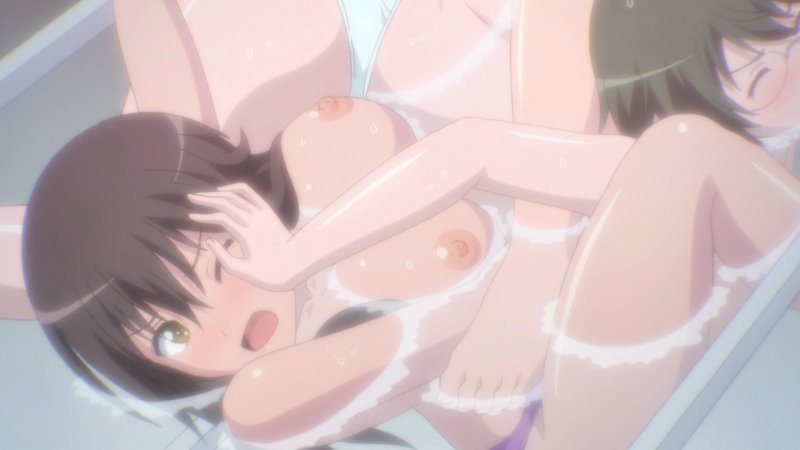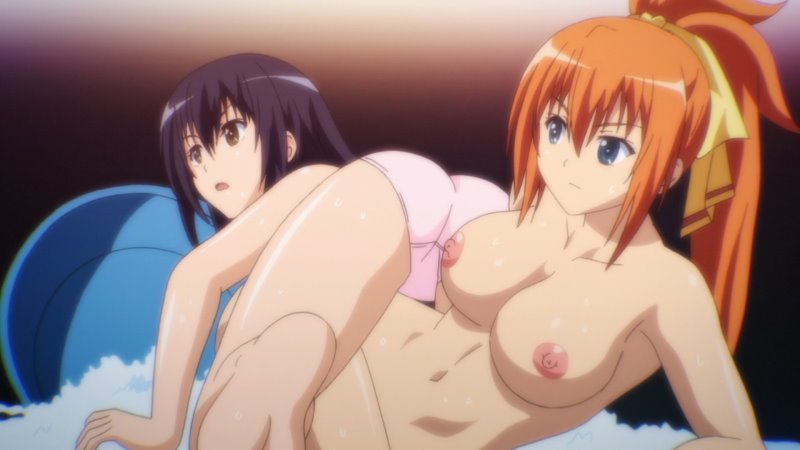 Elena, let's join them!
I don't know why they didn't continue in this vein for the other three, but they decided instead to do a tag-team fight in front of an audience. There's nothing in any of those three you can't also see in the regular series, so what was the point?
But at least we have these three that we can cherish. (heh) They're still not as good as Juuden-chan but they have the advantage of being 1080p, where Juuden-chan was 480p.
Posted by: Steven Den Beste in Cheesecake at 02:32 PM | Comments (2) | Add Comment
Post contains 248 words, total size 3 kb.
1
Funimation is a first rate, second rate Anime company. One hand there doesn't know what the other is doing, so asking why they do something and expecting a rational answer is setting the bar pretty high.
Posted by: Bob (aka Robert) at March 31, 2015 04:12 PM (/38s5)
2
Whoops, wrong thread. The Anime Gods are displeased with me.
Posted by: Bob (aka Robert) at March 31, 2015 04:13 PM (/38s5)
Enclose all spoilers in spoiler tags:
[spoiler]your spoiler here[/spoiler]
Spoilers which are not properly tagged will be ruthlessly deleted on sight.
Also, I hate unsolicited suggestions and advice. (Even when you think you're being funny.)
At Chizumatic, we take pride in being incomplete, incorrect, inconsistent, and unfair. We do all of them deliberately.
How to put links in your comment
Comments are disabled.
8kb generated in CPU 0.01, elapsed 0.0159 seconds.
20 queries taking 0.0111 seconds, 19 records returned.
Powered by Minx 1.1.6c-pink.