June 01, 2007
Suzumiya Haruhi in a bunny suit!
Greg Dean shows us an instance from real life as proof of what a wonderful lady he married.
If she really did recommend the Haruhi bunny-girl figurine over a Beldandy figurine, then I gotta say he's right; his wife is pretty special.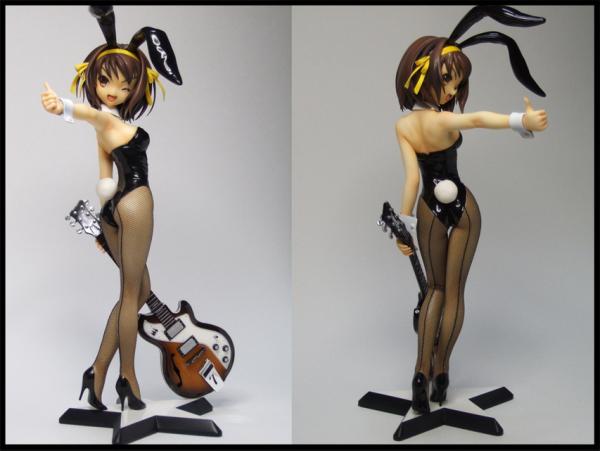 Of course, if she'd recommended the Yuki space-girl figurine, then she would have proved herself to be totally awesome.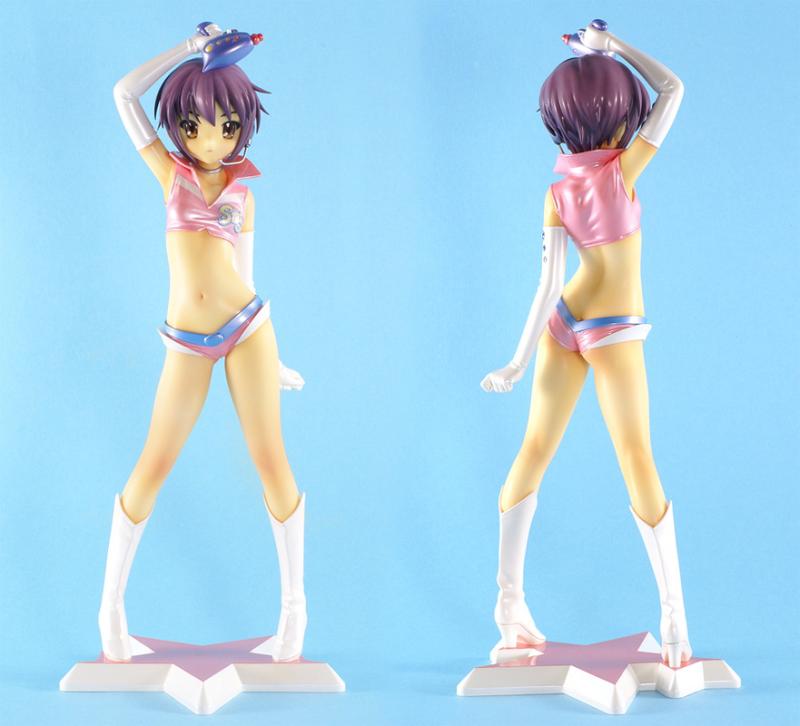 Posted by: Steven Den Beste in at 10:44 AM | Comments (2) | Add Comment
Post contains 67 words, total size 1 kb.
1
I'm sorry, did you say something? I wasn't paying attention. *cough*
(I caught that in today's Real Life this morning as well, and split a big grin. I suspect my girlfriend would merely roll her eyes and say, "Whatever" should I make a similar purchase...)
Posted by: GreyDuck at June 01, 2007 11:39 AM (7eLDR)
2
That artist is one hell of a sculptor. I'm not very interested in figurines (I only own two), but those are both awesome.
Posted by: Toren at June 01, 2007 09:47 PM (khKUJ)
Enclose all spoilers in spoiler tags:
[spoiler]your spoiler here[/spoiler]
Spoilers which are not properly tagged will be ruthlessly deleted on sight.
Also, I hate unsolicited suggestions and advice. (Even when you think you're being funny.)
At Chizumatic, we take pride in being incomplete, incorrect, inconsistent, and unfair. We do all of them deliberately.
How to put links in your comment
Comments are disabled. Post is locked.
5kb generated in CPU 0.004, elapsed 0.01 seconds.
21 queries taking 0.007 seconds, 19 records returned.
Powered by Minx 1.1.6c-pink.