January 21, 2014
Sekai de Ichiban -- top rotation
So I managed to get 51 candidates from Sekai de Ichiban. It wasn't easy; there's so much duplication in the series.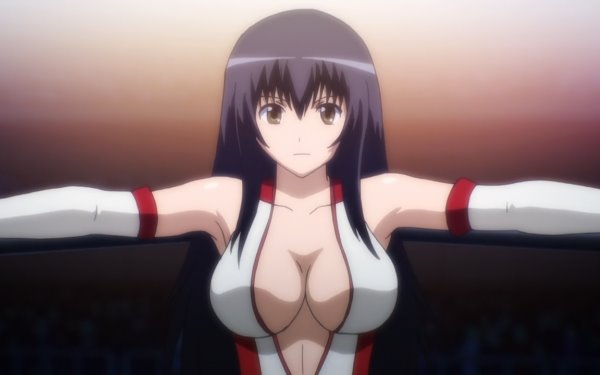 I'll process and install them tomorrow.
It really seems as if there ought to have been other shows I could plunder in the last six months or so, but I can't think of any. (Maybe I really should take a closer look at Walkure Romanze. Was there a beach episode in that one?)
UPDATE: Can I stand to go through the second Infinite Stratos series? I'm not sure I can stomach it, even when searching for cheap thrills!
UPDATE: High School DxD New? No. Just... no.
Posted by: Steven Den Beste in Site Stuff at 09:34 PM | No Comments | Add Comment
Post contains 113 words, total size 1 kb.
Enclose all spoilers in spoiler tags:
[spoiler]your spoiler here[/spoiler]
Spoilers which are not properly tagged will be ruthlessly deleted on sight.
Also, I hate unsolicited suggestions and advice. (Even when you think you're being funny.)
At Chizumatic, we take pride in being incomplete, incorrect, inconsistent, and unfair. We do all of them deliberately.
How to put links in your comment
Comments are disabled. Post is locked.
4kb generated in CPU 0.06, elapsed 0.0635 seconds.
18 queries taking 0.0459 seconds, 16 records returned.
Powered by Minx 1.1.6c-pink.