September 06, 2015
Re-Kan! The plundering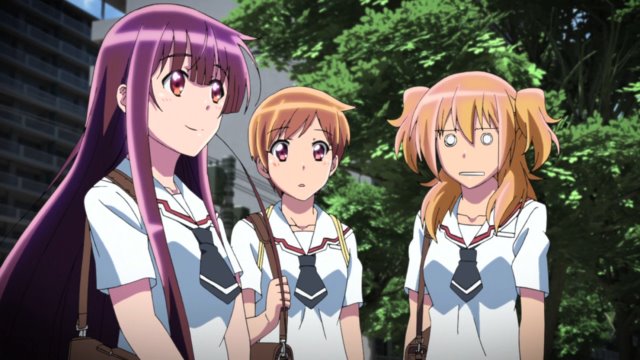 I just rewatched Re-Kan! and managed to harvest 103 candidates for the top rotation. It's not a fan service show, but there were a lot of good pictures nonetheless that wouldn't really count as cheesecake. Which is OK; they don't have to be cheesecake. Seeing Inoue freaking out is pretty fun...
I'll process those and install them later today.
Posted by: Steven Den Beste in Site Stuff at 03:44 PM | No Comments | Add Comment
Post contains 62 words, total size 1 kb.
Enclose all spoilers in spoiler tags:
[spoiler]your spoiler here[/spoiler]
Spoilers which are not properly tagged will be ruthlessly deleted on sight.
Also, I hate unsolicited suggestions and advice. (Even when you think you're being funny.)
At Chizumatic, we take pride in being incomplete, incorrect, inconsistent, and unfair. We do all of them deliberately.
How to put links in your comment
7kb generated in CPU 0.01, elapsed 0.0696 seconds.
20 queries taking 0.0667 seconds, 18 records returned.
Powered by Minx 1.1.6c-pink.