May 14, 2016
High School Girls to the Rescue!
As we all know, high school girls can defeat any enemy that doesn't have tentacles. But against kaiju they need a bit of help.
Ragnastrike Angels! Earth is invaded from space and nothing seems able to defeat the giant aliens, known as Fiarem. So as an emergency measure a group of high school girls are recruited as a special defense force. When given technomagic treatment they become 38 meters tall and can fight the Fiarem on even terms.
Well, except...
This is a series of 30-second ads running in weekly sequence which are pimping a computer game that runs on PC, iOS, and Android. And we just reached episode 7, and...
**EPISODE 1**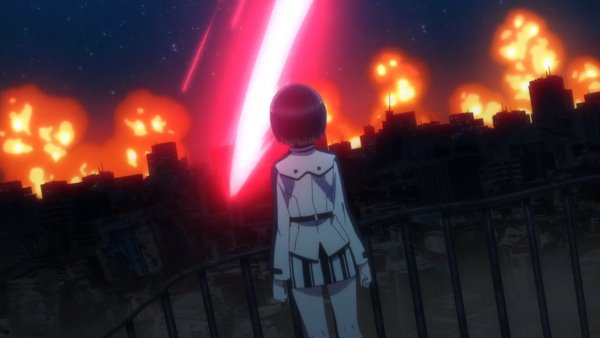 Earth is being invaded, and our main character Ayano watches a bombardment.
**EPISODE 2**
There's an attack on our city! Send out Ayano!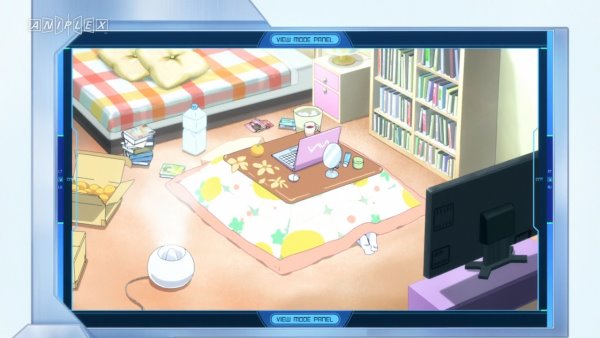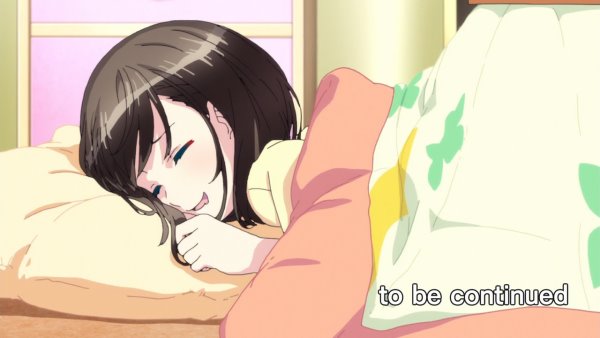 The problem is that Ayano is sacked out under a kotatsu.
**EPISODE 3**
So they send another one of the girls to wake her up.
She tries a tickling attack, but it backfires and she ends up asleep, too. (I wonder if there's a problem with carbon monoxide?)
Skipping ahead, the team tsundere gets them both up and back to base. And now it's time to become giants!
**EPISODE 4**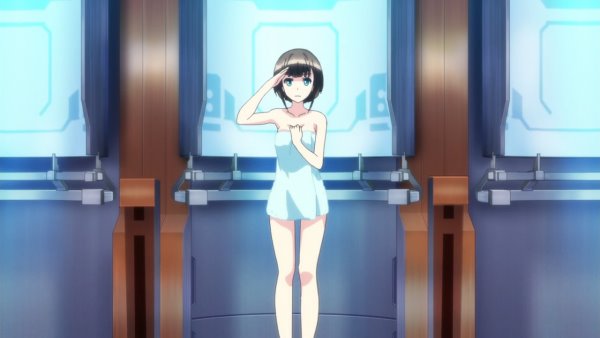 The trapdoor she's standing on opens and she falls into a technomagical pool.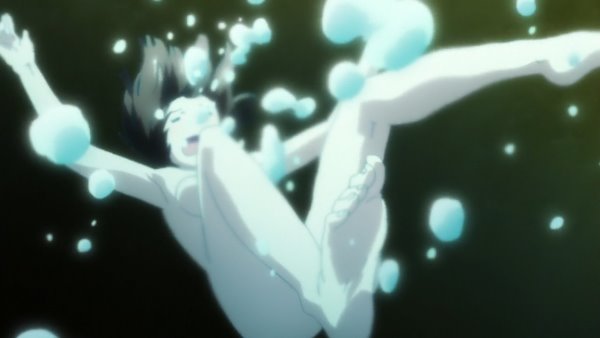 And gets hit with a technomagical beam, and gets big.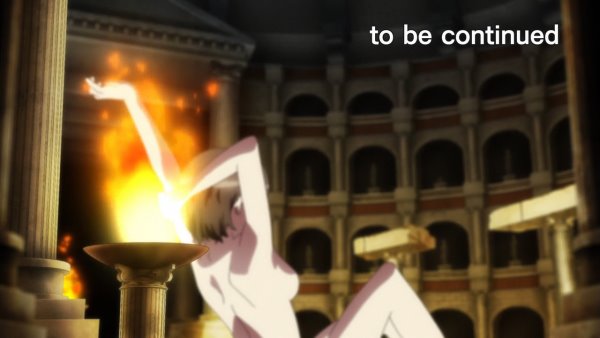 **EPISODE 5**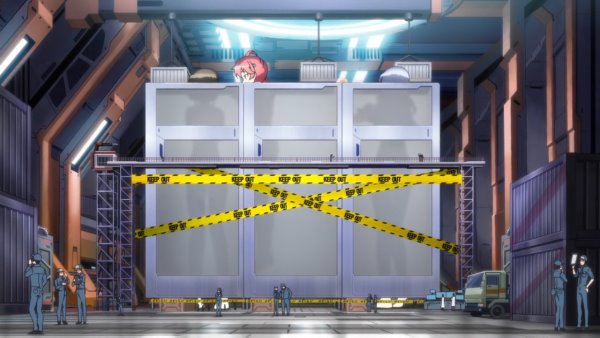 Three girls are going on this mission, but first they have to dress.
**EPISODE 6**
Into combat! (About damned time, too.)
And there's the enemy!
Combat? You were expecting to see combat? Actually, there's about three seconds of combat but it's too motion-blurred to see anything.
**EPISODE 7**
The team tsundere chews out the girls who went on the mission because they ran away. And then we learn, it couldn't be helped because in order to use their special powers (!),
And there you have it. You, (yes, YOU!) are needed to save the Earth from the invading space aliens. You have to romance all these gorgeous girls and make them love you, and then they can win their battles! But if you don't, the aliens will win and the human race will be exterminated! Are you ready for this challenge? The human race needs you!
Well, there have been stupider concepts for games. At least it ain't Ikki Tousen...
UPDATE: Here's a youtube that does show some of the combat from the game. It also shows the powerup which is referred to in that last picture above.
And as shouldn't be a surprise, the tsundere is the only one of the girls who is flat-chested.
Posted by: Steven Den Beste in General Anime at 05:08 PM | Comments (3) | Add Comment
Post contains 443 words, total size 4 kb.
1
That trope's been around since Sakura Taisen, and rarely done better than in that.
Posted by: Avatar_exADV at May 14, 2016 07:59 PM (v29Tn)
2
Yeah, it reminded me of Sakura Wars too. The difference is that in Sakura Wars you only had to keep the girls happy; you didn't have to romance them. (Which was good given that Iris is a loli.)
But I bet that part of this game is a dating sim. (Though I'm sure it won't be hentai.)
Posted by: Steven Den Beste at May 14, 2016 08:14 PM (+rSRq)
3
there have been stupider concepts for games. At least it ain't Ikki Tousen...


Hey!
IT
had a brilliant background in comparison to this thing!
Posted by: Wonderduck at May 14, 2016 09:21 PM (XQ5ac)
Enclose all spoilers in spoiler tags:
[spoiler]your spoiler here[/spoiler]
Spoilers which are not properly tagged will be ruthlessly deleted on sight.
Also, I hate unsolicited suggestions and advice. (Even when you think you're being funny.)
At Chizumatic, we take pride in being incomplete, incorrect, inconsistent, and unfair. We do all of them deliberately.
How to put links in your comment
Comments are disabled.
9kb generated in CPU 0.004, elapsed 0.0108 seconds.
21 queries taking 0.008 seconds, 20 records returned.
Powered by Minx 1.1.6c-pink.