July 23, 2010
Mystery Meat -- Marie & Gali
A while back I downloaded the first 8 episodes of Marie & Gali but never got around to watching them until tonight.
It reminds me a bit of Fractured Fairy Tales. It has something of the same surreal feel, though of course it's not telling the same kind of story. And at 5 minutes per ep, they're about the same length.
Marika is a middle school girl who wears GothLoli fashions. She made a stuffed animal for herself that she calls "Pet". She's an OK student, but just looking at a science text book makes her zone out. One time when that happens, she awakens on a rather odd trolly, and is amazed to see that Pet has somehow come alive.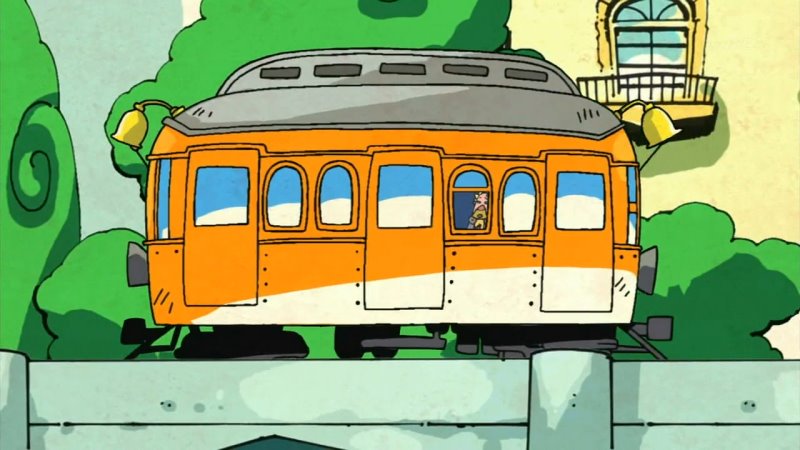 She's met by a strange man, one Galileo Galilee, whom she ends up calling Gali. In the second ep she gets a room at a rooming house run by Marie Curie. We also variously meet Heinrich Hertz, Leonardo Da Vinci, Archimedes, Newton, and other heroes of science. What she wants, though, is to go home. Eventually she finds out that she can only do that if she learns to love science.

Marika, Galileo, Marie Curie
That was ep 8, which is all that I have. I'm going to download more of it, though.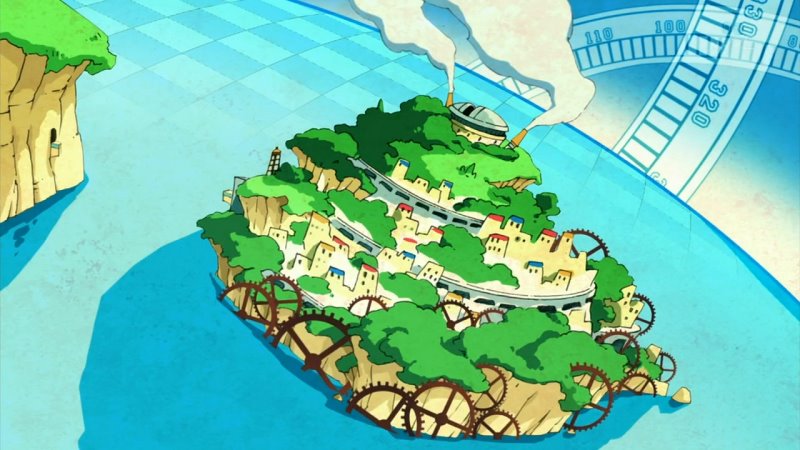 The art style is amazing. The frame rate isn't high, but the images are gorgeous, if highly stylized, and they have a lot of fun with camera angles.
There are in-jokes, too. Marie Curie's seiyuu is Nozawa Masako, who is more famous as the voice of Son Goku in DBZ. In the 8th episode of Marie & Gali she does a variant Kamehameha which launches a radioactive pickle at Galileo.
There isn't any fan service; it's not that kind of show. But there is comedic violence. Marika and Marie both tend to beat up Galileo, and some of the other characters have at him at certain times, too.
I'm not sure that the Gods of Science will forgive them for what they did to Isaac Newton, though. (Newton was a lot of things, but he wasn't bishounen!) Leaving that aside, it's all quite fun, and visually amazing.
Posted by: Steven Den Beste in Mystery Meat at 08:59 PM | Comments (4) | Add Comment
Post contains 367 words, total size 2 kb.
Posted by: Pixy Misa at July 24, 2010 01:13 AM (PiXy!)
Posted by: Jessi at July 24, 2010 04:02 AM (Xt7yj)
Posted by: Steven Den Beste at July 24, 2010 08:56 AM (+rSRq)
Posted by: Jessi at July 24, 2010 06:30 PM (Xt7yj)
Enclose all spoilers in spoiler tags:
[spoiler]your spoiler here[/spoiler]
Spoilers which are not properly tagged will be ruthlessly deleted on sight.
Also, I hate unsolicited suggestions and advice. (Even when you think you're being funny.)
At Chizumatic, we take pride in being incomplete, incorrect, inconsistent, and unfair. We do all of them deliberately.
How to put links in your comment
Comments are disabled. Post is locked.
8kb generated in CPU 0.01, elapsed 0.0202 seconds.
20 queries taking 0.0142 seconds, 21 records returned.
Powered by Minx 1.1.6c-pink.