December 30, 2009
Mystery Meat -- Legend of Lemnear
Today's Mystery Meat is Legend of Lemnear. It's a "movie" (i.e. 45 minute) OVA from 1979 1989 based on a manga by the legendary Urushihara, who is also credited for "Production Supervision".
It's not earth shattering but it isn't bad. It's pretty much a by-the-numbers sword and sorcery epic. It feels like something that could have been in the "Heavy Metal" movie. Lemnear is the "Silver Champion", one of three (along with Bronze and Gold).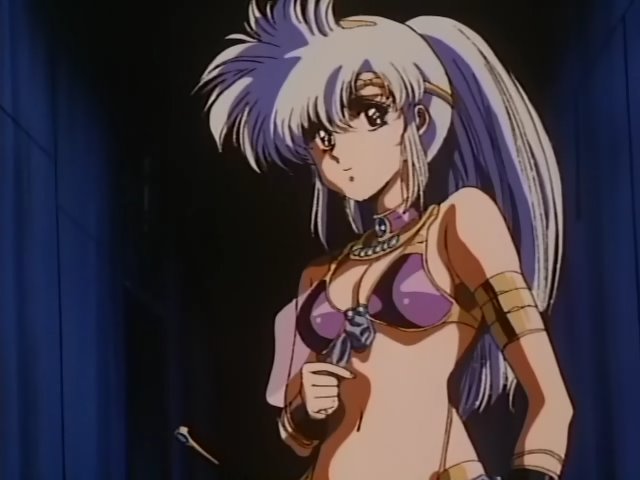 And it has all the usual things we expect: a monumental and terrifying fortress for the bad guy, who is powerful but ugly. A gorgeous heroine wearing a battle bikini, who spends at least some of the show without her bra, including fighting that way.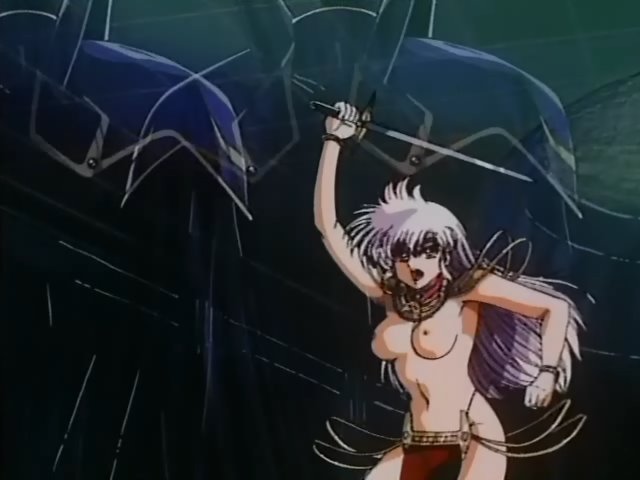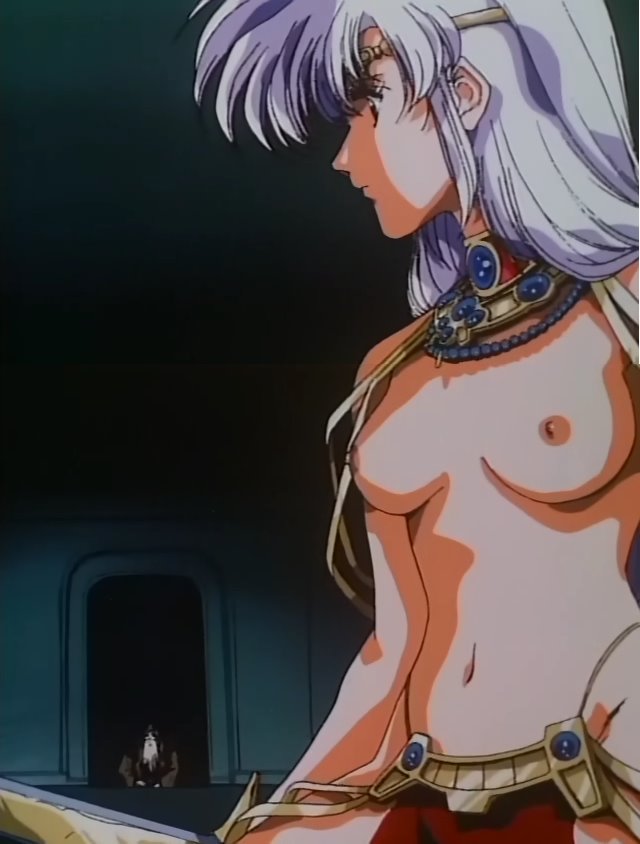 We also get one rape that gets interrupted before it really gets started, lots of magical destruction, strange and wonderful creatures, prophecies, magic items, lots of violence, more blood than I felt comfortable with, and eventually Lemnear becoming a super-saiyajin. And, of course, the good guys winning in the end.
What we don't get is Urushihara's legendary nipples. I guess he wasn't that close to the production, and they didn't feel like spending the time and money to get it right. But it's still pretty good.
It's out of print in R1 but Bob still has a few, so I'll order a guilt copy in my next buy. Besides which, anything from Urushihara is worth having.
Posted by: Steven Den Beste in Mystery Meat at 12:56 PM | Comments (4) | Add Comment
Post contains 243 words, total size 2 kb.
Enclose all spoilers in spoiler tags:
[spoiler]your spoiler here[/spoiler]
Spoilers which are not properly tagged will be ruthlessly deleted on sight.
Also, I hate unsolicited suggestions and advice. (Even when you think you're being funny.)
At Chizumatic, we take pride in being incomplete, incorrect, inconsistent, and unfair. We do all of them deliberately.
How to put links in your comment
Comments are disabled. Post is locked.
7kb generated in CPU 0.01, elapsed 0.0164 seconds.
20 queries taking 0.0108 seconds, 21 records returned.
Powered by Minx 1.1.6c-pink.