January 03, 2010
Mystery Meat -- Highlander, The Search for Vengeance
Today's mystery meat is "Highlander -- The Search for Vengeance".
Highlander? You mean they did a Highlander movie without Christopher Lambert? Yup, and it's animated. An American production, at least in the sense of who fronted the money, animated in Japan, and voiced in English by American voice actors. (There was a version of it released in Japan, with Japanese seiyuu, and it wasn't edited quite the same way. I watched the American release.)
The "Highlander" mythos, as originally presented in the live-action films, has an element of the Flying Dutchman legend. In this film they've accentuated that aspect of it.
The fundamental story is of a man named Colin, who was born in England about 100 AD. His tribe, about 400 men, end up fighting against a Roman legion of about 4000 men.
Since I don't want to reveal any spoilers, all I can really say is that Colin's tribe is eradicated. His wife is brutally killed. He is the only survivor. The Romans were led by Marcus Octavius, another immortal. Colin then spends about 2000 years pursuing Octavius seeking vengeance, finding him again and again, fighting him again and again -- and losing every time, only to be saved by chance or the presence of holy ground.
There are a lot of flashbacks in the film which fill in that aspect of it. The "present" is about 2150 AD in post-holocaust New York, mainly Manhattan.
The animation is very high budget. The character designs look to be inspired by Afro Samurai, probably in hopes of appealing to the same audience.
They have taken some serious liberties with the original canon. The most important change is that Colin is not born a Scot. He becomes MacLeod about a thousand years after his birth, more or less by adoption. That's an interesting aspect to his story, because thereafter he always identifies himself as being a member of clan MacLeod. But he originated in southern England.
As with the Flying Dutchman, MacLeod is a man condemned to living hell by his own stubbornness. And that is ultimately the story in this movie; not his vengeance, but how he is ultimately redeemed from a curse of his own making. He will continue to sail down through the centuries, but he is no longer damned.
It turned out to be a lot better than I thought it was going to be. I started writing this in parallel with watching it, and included the usual snark, but about half way through the film I stopped, and once it was over, I deleted everything I'd written and started over.
It is an excellent film, and I recommend it highly.
I've tossed some frame grabs below the fold.
---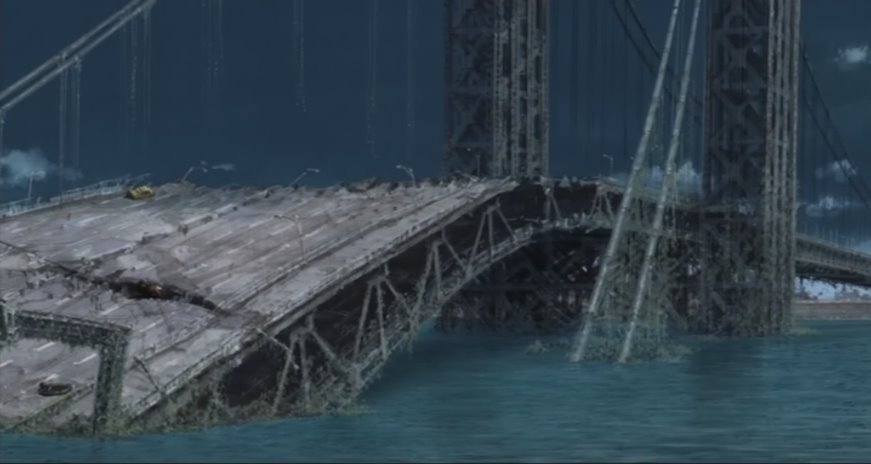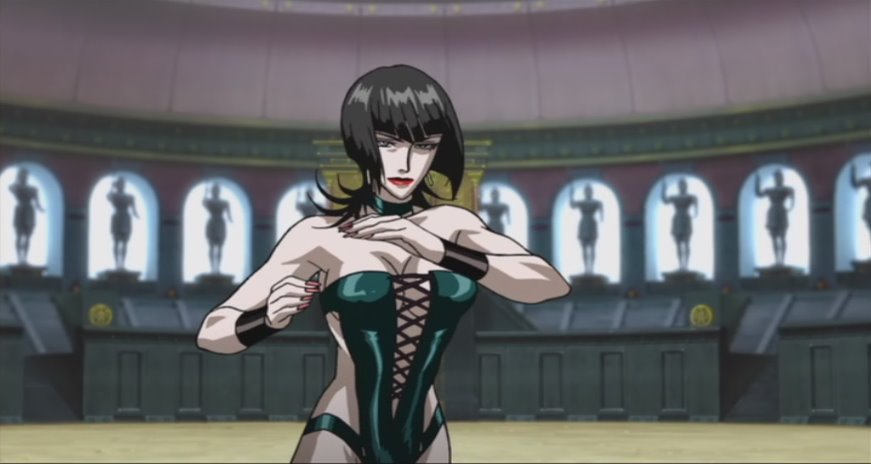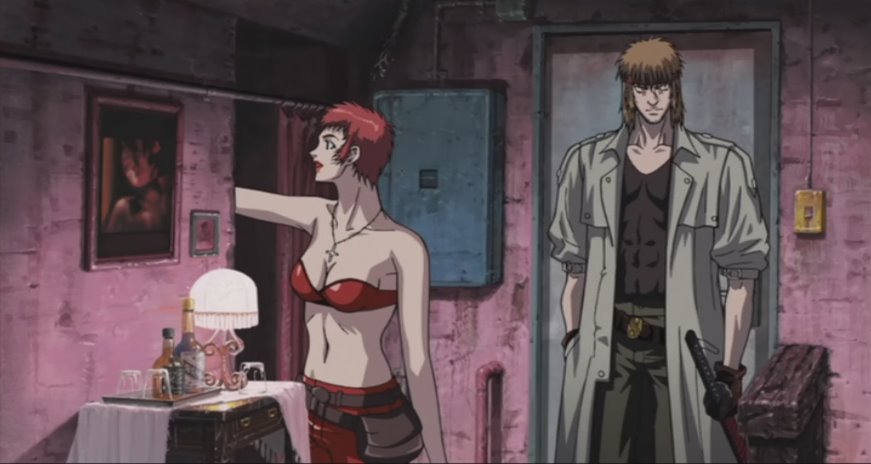 Posted by: Steven Den Beste in Mystery Meat at 07:20 PM | Comments (5) | Add Comment
Post contains 460 words, total size 3 kb.
1
"The character designs look to be inspired by Afro Samurai, probably in hopes of appealing to the same audience."


More the other way around, really. This was directed by Yoshiaki Kawajiri, who, by directing Ninja Scroll, kind of defined a lot of what the more mainstream audience considered "good anime" in the 90's. He directed a lot of the kind of SF/Action shows that tended to have their dubs produced in the UK (back when Manga Entertainment was still British and their dubs were full of naughty language to artificially inflate the BBFC rating), which is pretty much all the stuff I watched back when I was first getting into anime. A lot of that stuff is still pretty popular.
It's probably kind of telling that most of Kawajiri's work this decade has been the same kind of US financed work as this - he directed the second Vampire Hunter D movie (Bloodlust, which was largely a US intuitive) and one of the instalments of The Animatrix.
But, my initial point was going to be that the visual style of this is pretty much in line with the rest of his catalogue. If Afro Samurai looks like this, it's probably more a case of Afro aping Ninja Scroll than Highlander aping Afro.
Posted by: DiGiKerot at January 04, 2010 01:37 AM (o77hX)
2
I think I know the segment of Animatrix you're talking about. The sprinter, right?
Posted by: Steven Den Beste at January 04, 2010 11:40 AM (+rSRq)
3
He was supervisor on that one. The one he directed was... I think it's called "Program" - it was set in a training program with a very feudal-Japan theme going on.
Posted by: DiGiKerot at January 04, 2010 02:25 PM (o77hX)
4
Hmm. My family was a cadet house of pretty much the most lastingly powerful clan in the history of Scotland. I'm a bit geeky about the history, as a result (let's note that the guy who wrote Braveheart was actually a Wallace- that might be one reason that he has a Wallace bang the Queen of England, and father Britain's future kings. It might also have had something to do with the fact that he slanders my family in a rather ahistorical fashion.)
I'm not sure I could give this a fair watch. I've still got some hard feelings about things that happened in Scotland 500 years ago, and I still resent it when people misrepresent them. It would only take one Glencoe reference to set me off.
Posted by: tds at January 04, 2010 10:55 PM (vt1G6)
5
Despite the name, Scotland doesn't play a very big part in the story. It gets maybe 5 minutes of screen time, all told.
And MacLeod uses a katana, not a claymore, as in the live action films. The way he gets it is different, though.
Posted by: Steven Den Beste at January 04, 2010 11:07 PM (+rSRq)
Enclose all spoilers in spoiler tags:
[spoiler]your spoiler here[/spoiler]
Spoilers which are not properly tagged will be ruthlessly deleted on sight.
Also, I hate unsolicited suggestions and advice. (Even when you think you're being funny.)
At Chizumatic, we take pride in being incomplete, incorrect, inconsistent, and unfair. We do all of them deliberately.
How to put links in your comment
Comments are disabled. Post is locked.
11kb generated in CPU 0.03, elapsed 0.0376 seconds.
20 queries taking 0.0223 seconds, 22 records returned.
Powered by Minx 1.1.6c-pink.