April 26, 2012
Marie & Gali, ep 36
Marie & Gali ep 36 really needs its own post. It's the Galihabara Grand Prix!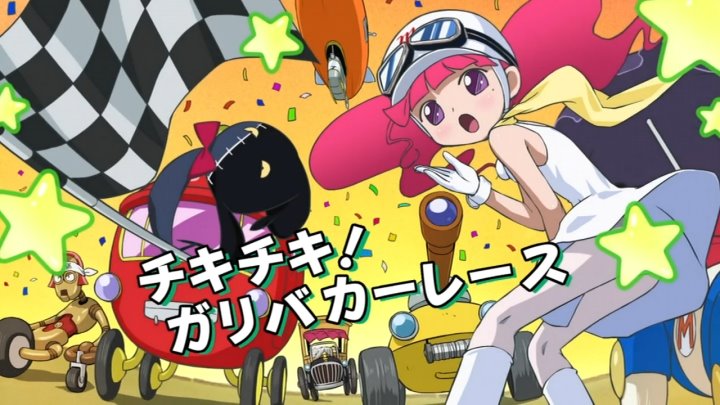 More like Galihabara Wacky Racers, though. Here's our contestants: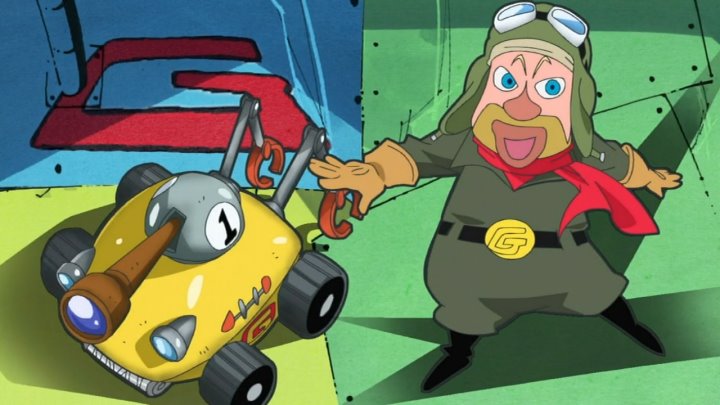 Gali, and the Heliocentric Racer.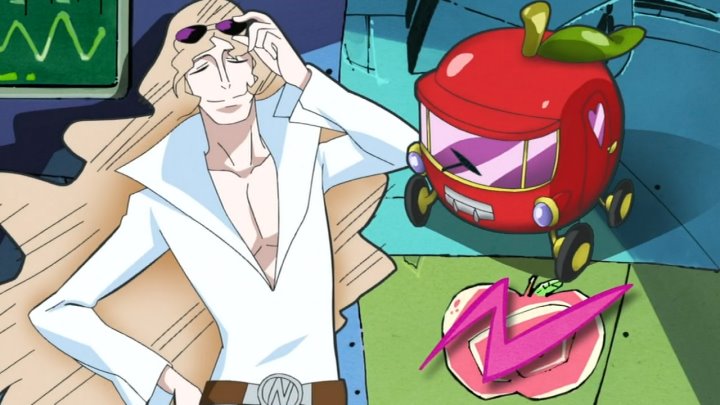 Newton, and the Apple mobile.
Archimedes and his Eureka truck.
Darwin has evolved himself into a racer!
And Marika has the Goth Loli mobile, specially designed for her by Da Vinci.
All the cars are electric, running off of identical batteries.
And who wins? Marika, because her car has KERS.
UPDATE: And ep 37 was kind of mediocre. Two good episodes out of four isn't bad, though.
Posted by: Steven Den Beste in General Anime at 07:27 PM | Comments (1) | Add Comment
Post contains 96 words, total size 1 kb.
1
My only nit with that episode was they portrayed it as if Marika was generating MORE energy through the regenerative braking. Also, she wouldn't have
Also, I see what they did there with that star...!
Posted by: Mauser at April 30, 2012 11:49 PM (cZPoz)
Enclose all spoilers in spoiler tags:
[spoiler]your spoiler here[/spoiler]
Spoilers which are not properly tagged will be ruthlessly deleted on sight.
Also, I hate unsolicited suggestions and advice. (Even when you think you're being funny.)
At Chizumatic, we take pride in being incomplete, incorrect, inconsistent, and unfair. We do all of them deliberately.
How to put links in your comment
8kb generated in 0.0424 seconds; 23 queries returned 20 records.
Powered by Minx 1.1.4-pink.