November 17, 2013
Noddare
Second season of Strike Witches, episode 4, 19:18: Shirley shouts something that sounds to me like noddare. She screams it again at 19:25.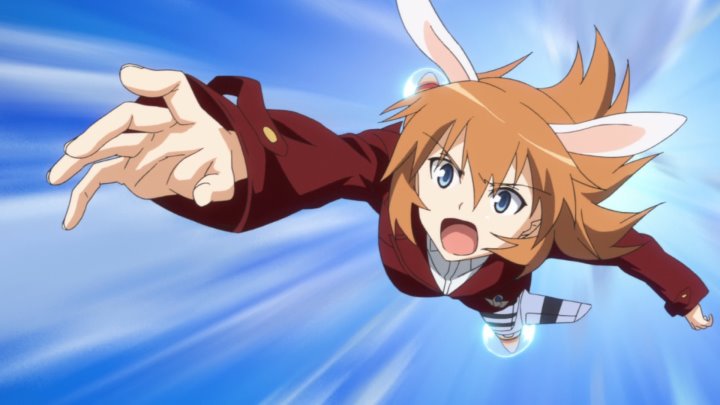 Coalgirls translates it as "You stupid idiot!" but I don't buy that. I think it probably is the imperative form of a verb that means "Halt!" but I can't find anything in the dictionary that makes any sense. (It isn't tomaru or todaeru because it definitely doesn't start with "t".)
Any idea what it is?
Posted by: Steven Den Beste in Japanese at 09:34 AM | Comments (3) | Add Comment
Post contains 79 words, total size 1 kb.
1
Sounds like good old "kusotare" to me.
Posted by: Pete Zaitcev at November 17, 2013 10:19 AM (RqRa5)
2
And gosh, you just made me watch the entrance of Ursula and fighting over the fry. *facepalm*
Posted by: Pete Zaitcev at November 17, 2013 10:23 AM (RqRa5)
3
Speaking of Japanese there, Shirley challenges Barkhorn to admit that fires were tasty, who replies, "maa-maa da na". For some reason it reminded me how 100-cmdr Kotokeil used it to characterize Lafiel and Basroil's performance in the practice battle. That left a deeper lasting impression.
Posted by: Pete Zaitcev at November 17, 2013 10:34 AM (RqRa5)
Enclose all spoilers in spoiler tags:
[spoiler]your spoiler here[/spoiler]
Spoilers which are not properly tagged will be ruthlessly deleted on sight.
Also, I hate unsolicited suggestions and advice. (Even when you think you're being funny.)
At Chizumatic, we take pride in being incomplete, incorrect, inconsistent, and unfair. We do all of them deliberately.
How to put links in your comment
Comments are disabled. Post is locked.
5kb generated in CPU 0.03, elapsed 0.0368 seconds.
20 queries taking 0.025 seconds, 20 records returned.
Powered by Minx 1.1.6c-pink.