April 27, 2016
Touhou Peanuts!
This page has a lot of odd stuff from what might be a group project to create cross-breed art and comics featuring Touhou characters in Peanuts art style. Be warned: all the Peanuts stuff is G-rated, but there are other things which are NSFW. One gallery, for instance, is full of tentacle rape art.
Anyway, this is a sample of the good stuff: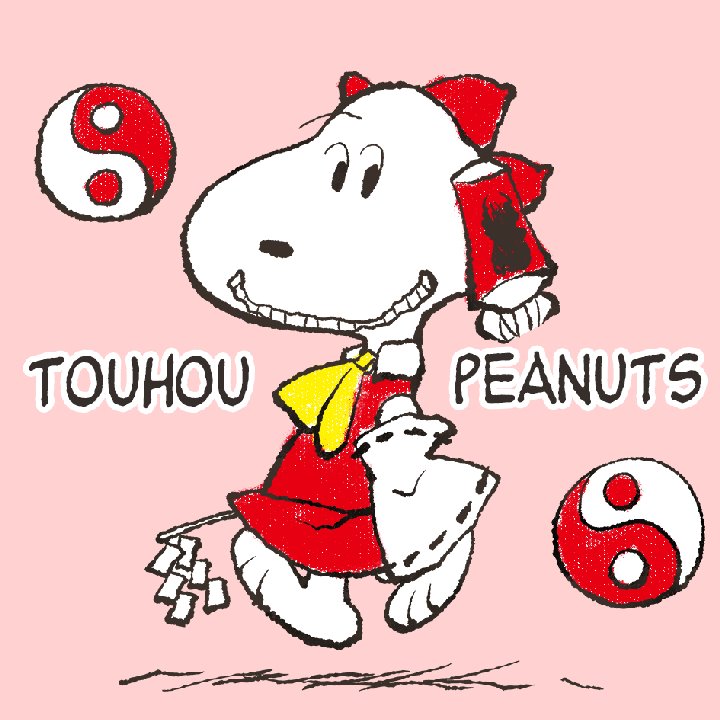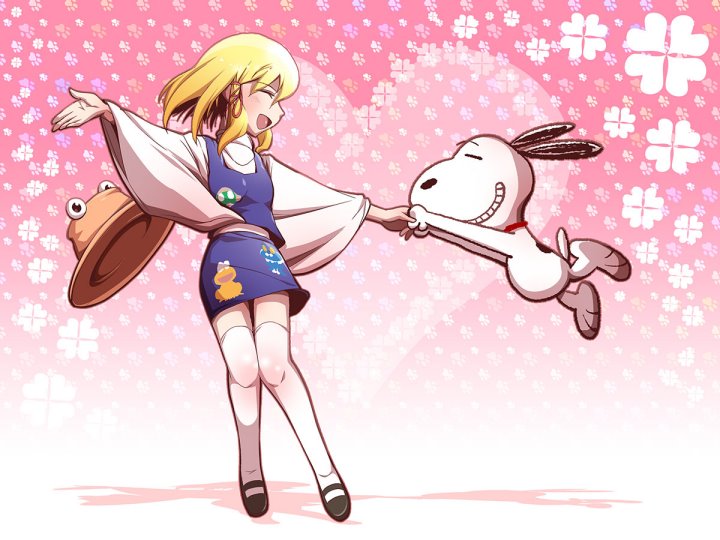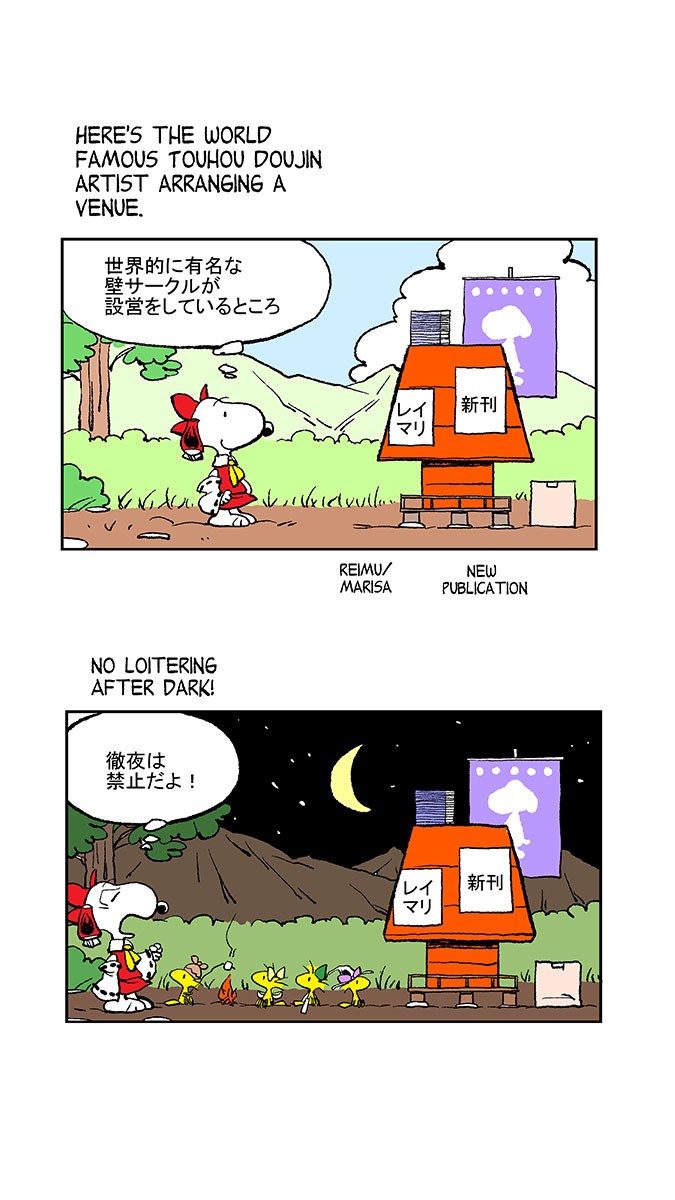 (And the translations look to be Google Translate; understandable but a bit odd.)
Posted by: Steven Den Beste in General Entertainment at 08:41 PM | Comments (1) | Add Comment
Post contains 78 words, total size 1 kb.
Enclose all spoilers in spoiler tags:
[spoiler]your spoiler here[/spoiler]
Spoilers which are not properly tagged will be ruthlessly deleted on sight.
Also, I hate unsolicited suggestions and advice. (Even when you think you're being funny.)
At Chizumatic, we take pride in being incomplete, incorrect, inconsistent, and unfair. We do all of them deliberately.
How to put links in your comment
Comments are disabled.
5kb generated in CPU 0.0181, elapsed 0.0363 seconds.
20 queries taking 0.0279 seconds, 18 records returned.
Powered by Minx 1.1.6c-pink.