April 12, 2009
Ricardo Montalban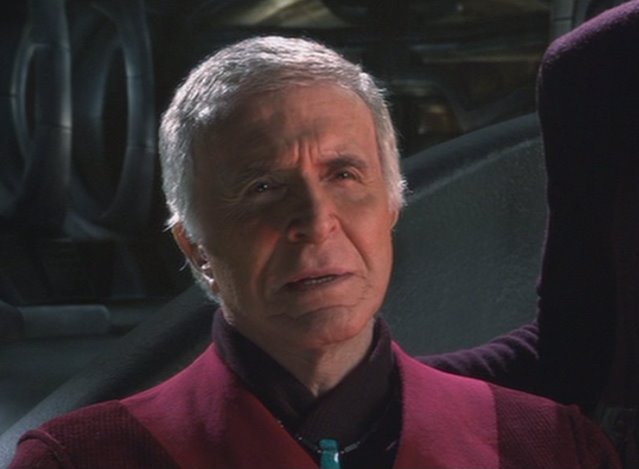 Does that man look 82 to you? Because he sure doesn't look 82 to me. (Did you know he was 62 when he did "Wrath of Khan"?)
Posted by: Steven Den Beste in General Entertainment at 07:47 PM | Comments (2) | Add Comment
Post contains 29 words, total size 1 kb.
1
No, he doesn't, yes I did, and no, he didn't look it then either. Some people have all the luck.
Posted by: metaphysician at April 12, 2009 08:01 PM (WPSw+)
2
Well, luck comes in different flavors. From the early 1990's onward he was confined to a wheel chair as a result of a botched operation on his back. But damn he looked good as an old man, and his mind was clear, and he still had that wonderfully resonant voice. But he was in constant pain.
His scenes with Banderas in the second Spy Kids movie (which is what that picture is from) are really fun. I'm sure they both had a hell of a good time filming those scenes. "Now, Gregorio, don't tell me you don't have a backup plan?"
Posted by: Steven Den Beste at April 12, 2009 08:22 PM (+rSRq)
Enclose all spoilers in spoiler tags:
[spoiler]your spoiler here[/spoiler]
Spoilers which are not properly tagged will be ruthlessly deleted on sight.
Also, I hate unsolicited suggestions and advice. (Even when you think you're being funny.)
At Chizumatic, we take pride in being incomplete, incorrect, inconsistent, and unfair. We do all of them deliberately.
How to put links in your comment
Comments are disabled. Post is locked.
5kb generated in CPU 0.32, elapsed 0.3015 seconds.
20 queries taking 0.2697 seconds, 19 records returned.
Powered by Minx 1.1.6c-pink.