March 25, 2016
GATE -- ep 24
And... it was a satisfying ending. Very satisfying. It doesn't wrap up the whole story, by any means, but it wraps up a lot of sub-stories, and there was some wonderful combat, and it ended on an upbeat note.
Tyuule seems to have Stockholm Syndrome, and it couldn't happen to a nicer bitch. I was hoping she'd get shot, but I guess the author needed her for some other mischief later. (Perhaps Delilah will eventually find her and have a showdown.)
Rory and Lelei make a great combat team; it's a perfect match up of skills and powers. They complement each other beautifully. It was awesome watching both of them going all out against a worthy opponent. (Not all that worthy, though; they wiped him out in about 45 seconds.)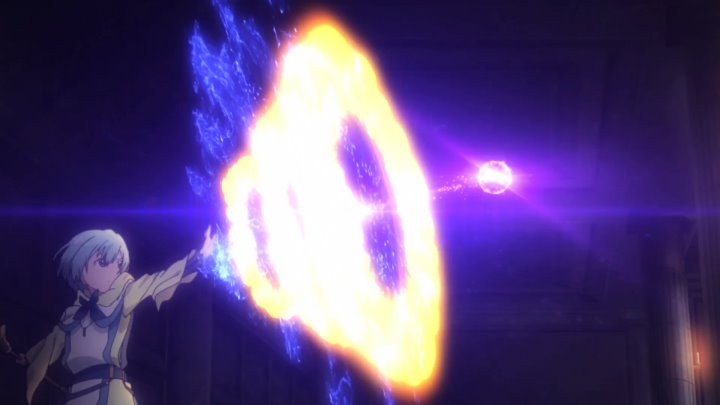 I hope Italica has a red-light district, so that Mizari and Tyuwaru have somewhere to go. They sure can't go to Arnus and there is probably a warrant out for Mizari in the capital after the previous episode.
Anyway, the second series had a slow center section, with too much politics and intrigue and not enough Lelei. But the last two episodes made that good. It leaves us feeling good and looking forward to an announcement of a third series, when and if.
Posted by: Steven Den Beste in General Anime at 12:44 PM | Comments (4) | Add Comment
Post contains 210 words, total size 1 kb.
Posted by: Steven Den Beste at March 25, 2016 03:00 PM (+rSRq)
Posted by: Steven Den Beste at March 25, 2016 03:04 PM (+rSRq)
Posted by: Clayton Barnett at March 25, 2016 03:15 PM (lU4ZJ)
Posted by: BigD at March 25, 2016 11:40 PM (VKO9N)
Enclose all spoilers in spoiler tags:
[spoiler]your spoiler here[/spoiler]
Spoilers which are not properly tagged will be ruthlessly deleted on sight.
Also, I hate unsolicited suggestions and advice. (Even when you think you're being funny.)
At Chizumatic, we take pride in being incomplete, incorrect, inconsistent, and unfair. We do all of them deliberately.
How to put links in your comment
Comments are disabled.
10kb generated in CPU 0.04, elapsed 0.0849 seconds.
20 queries taking 0.0629 seconds, 21 records returned.
Powered by Minx 1.1.6c-pink.