May 22, 2016
Catching up: Onigiri, Wagamama High Spec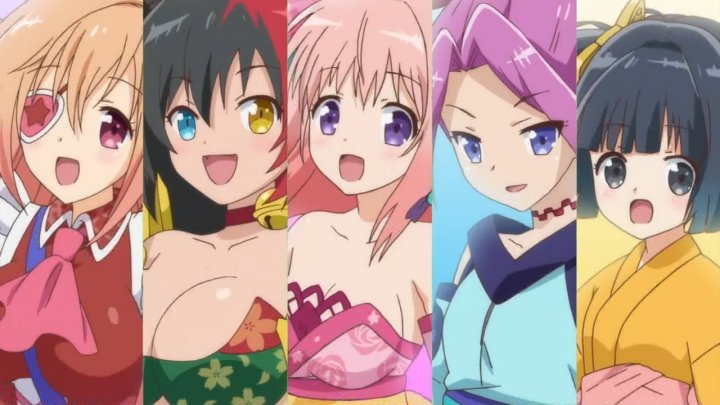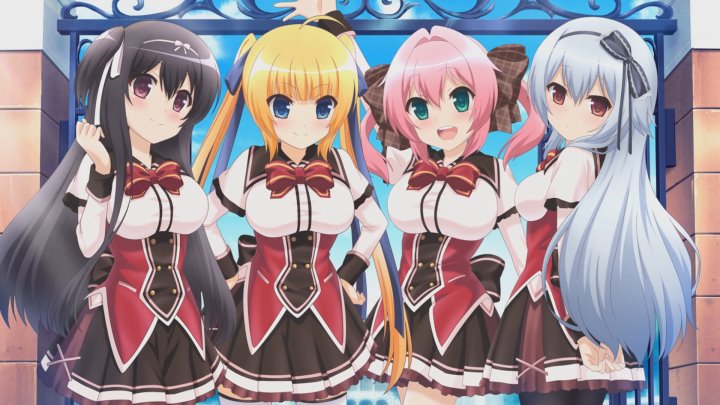 A couple of 3-minute shows have been running for a while, so let's see what they've been up to.
---
Onigiri is a comedy take-off on the "high school students being characters in an MMORPG". It's based on a real game, in fact, in which the player is the guy and all the accompanying girls are NPC's, but in the anime they're all players. I think.
There isn't any real plot; there's a progression of events intended to set up gags, and that's all it is. So I took some representative frame grabs.
Unfortunately, the sub is hardsubbed. There are also raws, so I probably can plunder it come the day.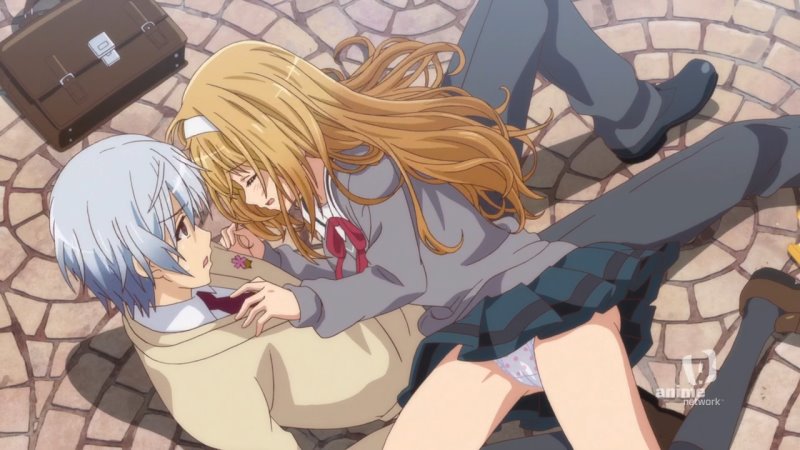 I don't recall a G-rated comedy with this kind of cameltoe. Yikes!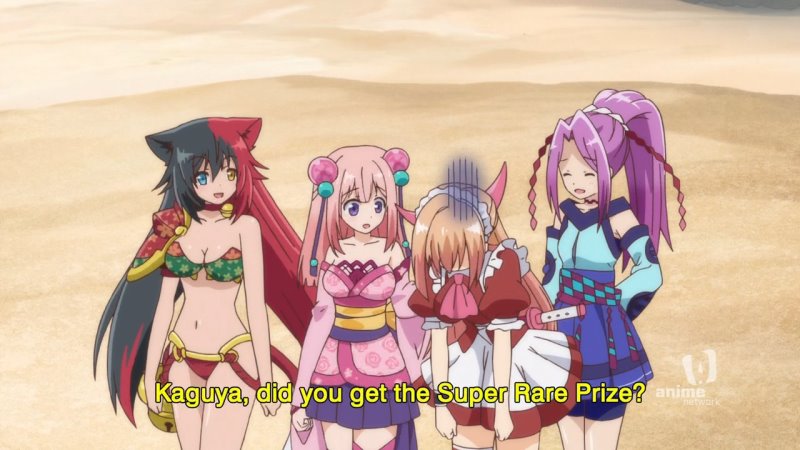 Wagamama High Spec is nominally about a club of high school girls (maybe the student council?) who draft a boy to be a member so they can produce a manga. The boy, Kouki, hasn't shown up yet and I think he won't. At its essence it's "Silly girls doing silly things."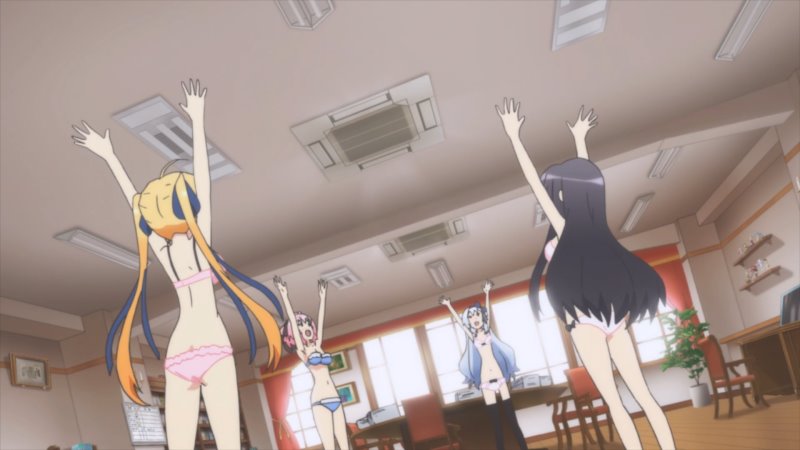 Like taking off their clothes because the air conditioner is broken.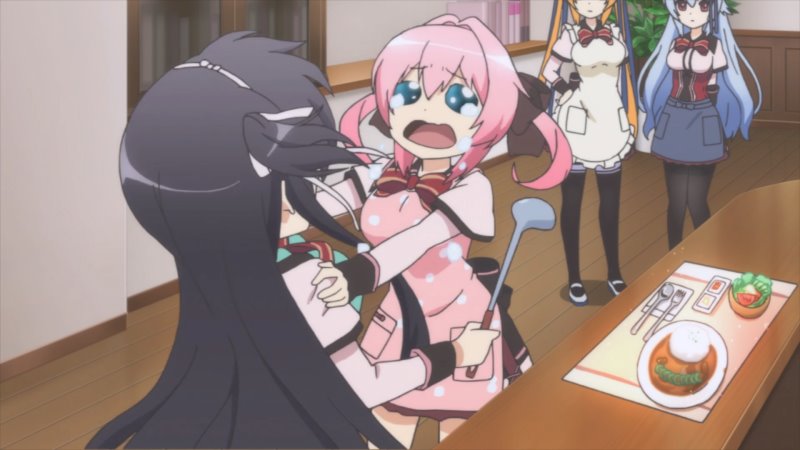 It'll be possible to plunder this, too, but I'm not sure just how fruitful it will be.
Posted by: Steven Den Beste in General Anime at 02:21 PM | No Comments | Add Comment
Post contains 207 words, total size 2 kb.
Enclose all spoilers in spoiler tags:
[spoiler]your spoiler here[/spoiler]
Spoilers which are not properly tagged will be ruthlessly deleted on sight.
Also, I hate unsolicited suggestions and advice. (Even when you think you're being funny.)
At Chizumatic, we take pride in being incomplete, incorrect, inconsistent, and unfair. We do all of them deliberately.
How to put links in your comment
Comments are disabled.
6kb generated in CPU 0.03, elapsed 0.0369 seconds.
18 queries taking 0.0281 seconds, 16 records returned.
Powered by Minx 1.1.6c-pink.