December 22, 2011
MOM -- A new record!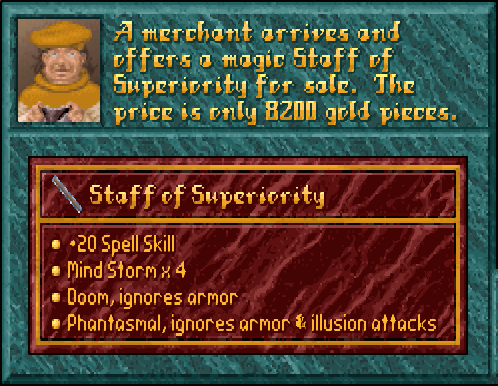 I think this is the most expensive item, by far, I've ever been offered in Master of Magic.
I didn't buy it. I didn't have any need. By that point I had completely pacified both planes, and the only opponent left was stuck in a single town, completely surrounded by my units (8 stacks of 3 griffins each), with his town under four curses (famine, cursed lands, pestilence, evil presence) and every square around his town hit with corruption. I sometimes do that to an opponent so they stay out of trouble, and out of my way while I conquer everything else and work on the Spell of Mastery.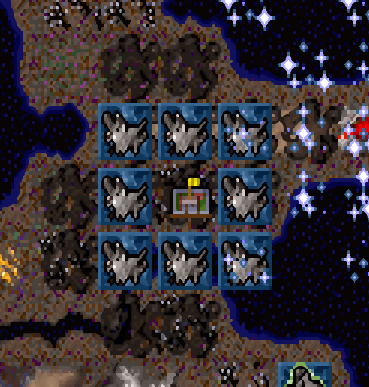 What's frustrating is that even with all of that, he still had substantial mana income. I hate the way that the computer players cheat at the "Hard" level, you know that?
Posted by: Steven Den Beste in Gaming at 10:29 PM | No Comments | Add Comment
Post contains 145 words, total size 1 kb.
Enclose all spoilers in spoiler tags:
[spoiler]your spoiler here[/spoiler]
Spoilers which are not properly tagged will be ruthlessly deleted on sight.
Also, I hate unsolicited suggestions and advice. (Even when you think you're being funny.)
At Chizumatic, we take pride in being incomplete, incorrect, inconsistent, and unfair. We do all of them deliberately.
How to put links in your comment
Comments are disabled. Post is locked.
5kb generated in CPU 0.08, elapsed 0.1007 seconds.
18 queries taking 0.0798 seconds, 16 records returned.
Powered by Minx 1.1.6c-pink.