April 11, 2010
Fight! Ippatsu Juuden Chan! -- Omake part 4
And the fourth DVD of Fight! Ippatsu Juuden-chan! is out, and thus the fourth stop on the Charger Girls World Fetish Tour! What thrills, and horrors, await us?
The first fetish was onsen. The second fetish was tentacles. The third stop was a twofer: siscon and voyeurism. This time they really piled it on: more voyeurism, yuri, nude food, soap-suds censorship, symmetrical docking, and one more at the end that I'm not going to mention. (Don't eat yellow snow, and don't bathe in yellow water.)
It's even more ecchi than the second stop was, so...
NSFW BELOW THE FOLD!!!
I ain't kidding!
---
Now that we got that out of the way, this time Plug, Arresta, and Rona are watching two of the older charger girls have a late night tryst in the onsen. It gets steamy, and not just from the hotsprings water.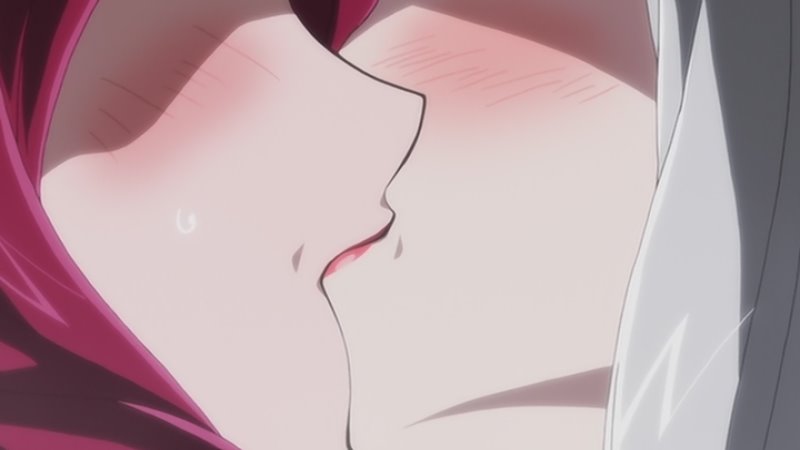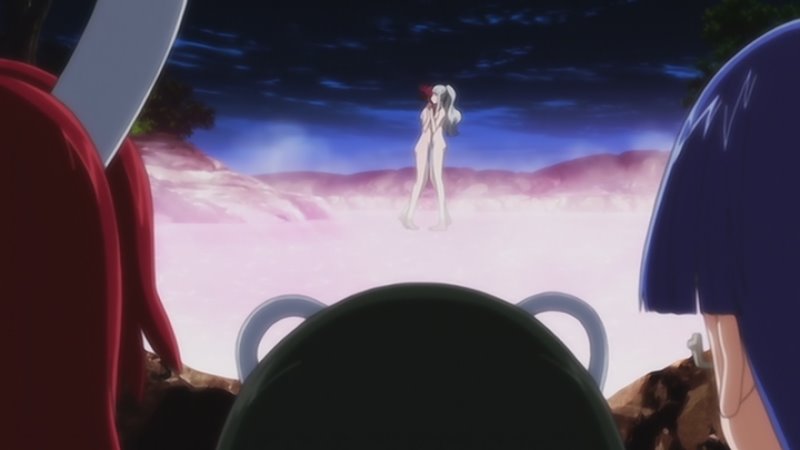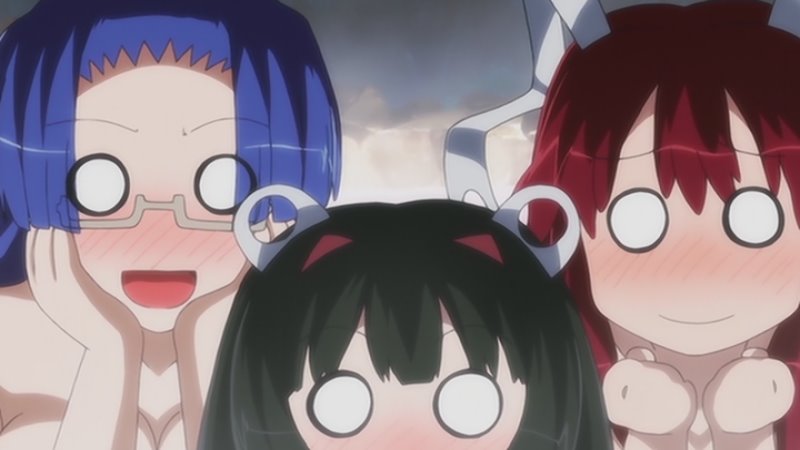 Rona, the loli, starts having fantasies. What comes next? Gotta be naked sushi, of course!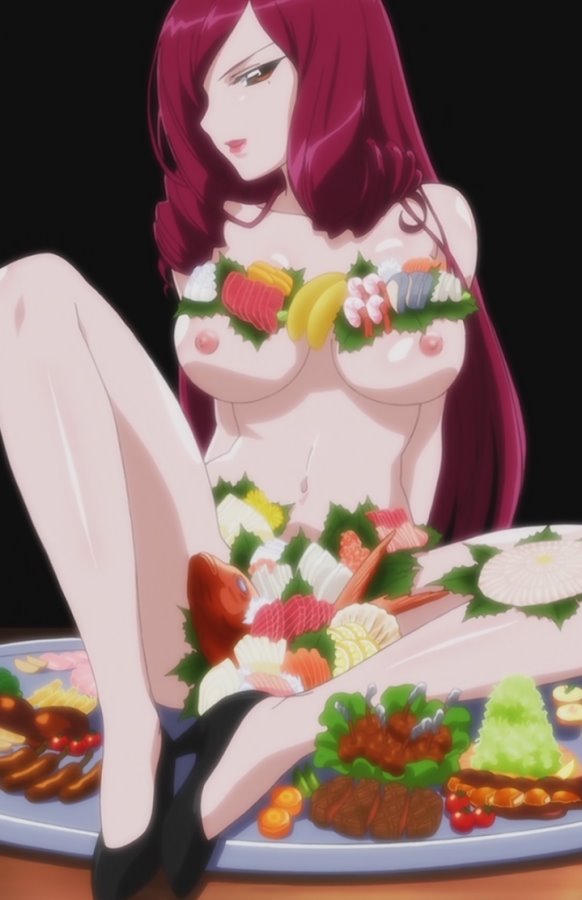 That was a pain in the ass to piece together, because they did a zoom while they scanned. The other yuri babe was shown next as naked desert, but I didn't feel like doing the work.
Rona imagines herself as a rice bowl.
And then she imagines Arresta as the centerpiece of a wedding cake.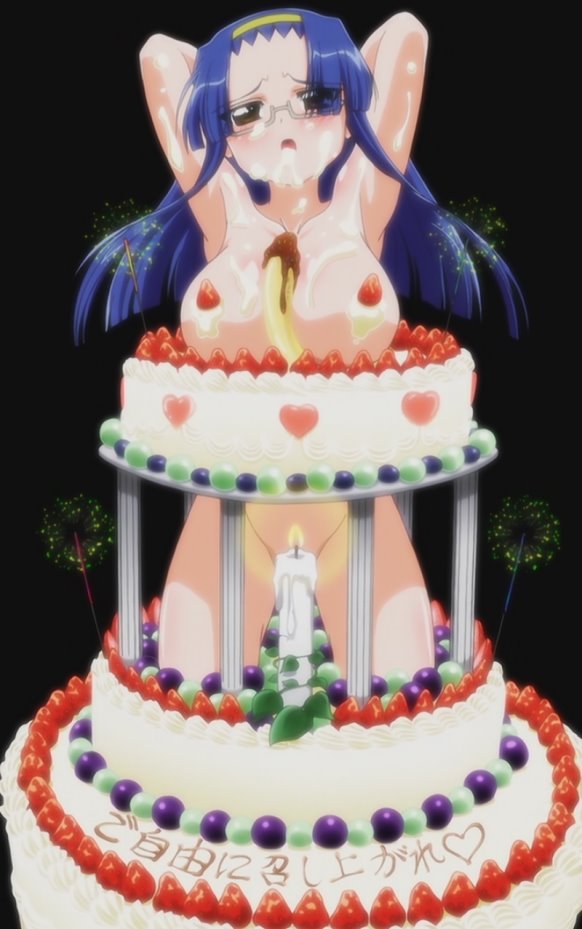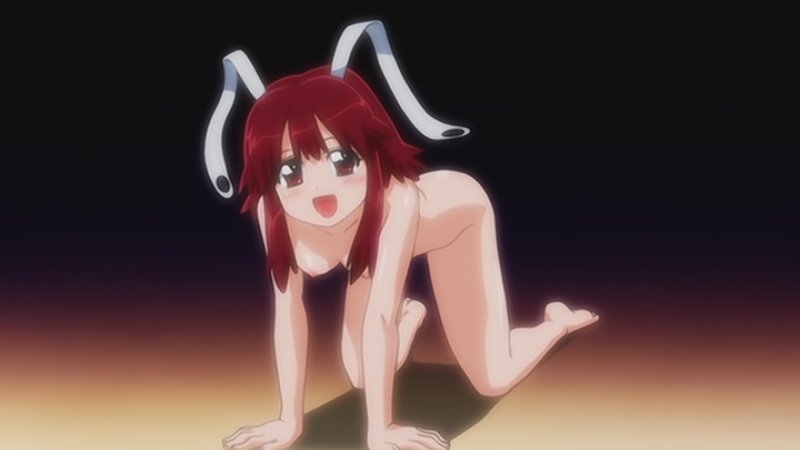 Plug says, What about me? What would I be?
And Arresta says, "You'd be a chopstick holder."
Rona's not done. She also starts imagining soap-suds censorship.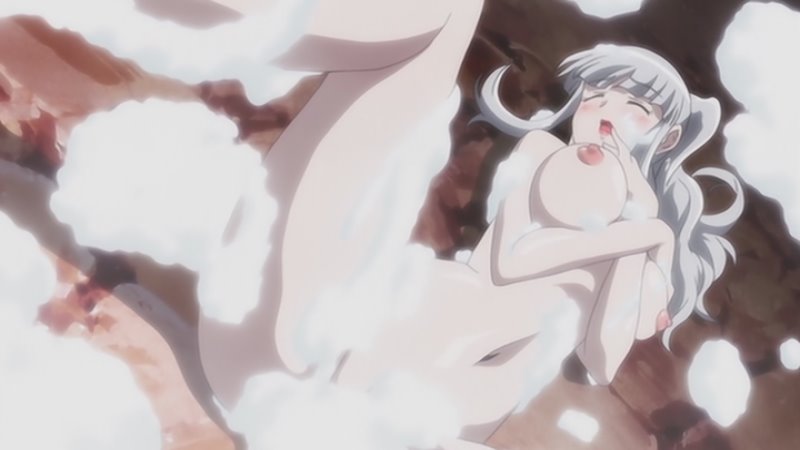 Meanwhile, back in the surreal world, the two ladies decide to shower off in the waterfall.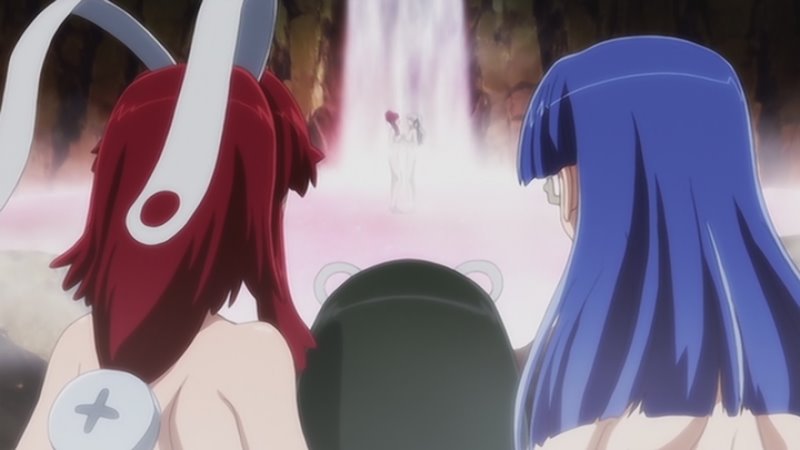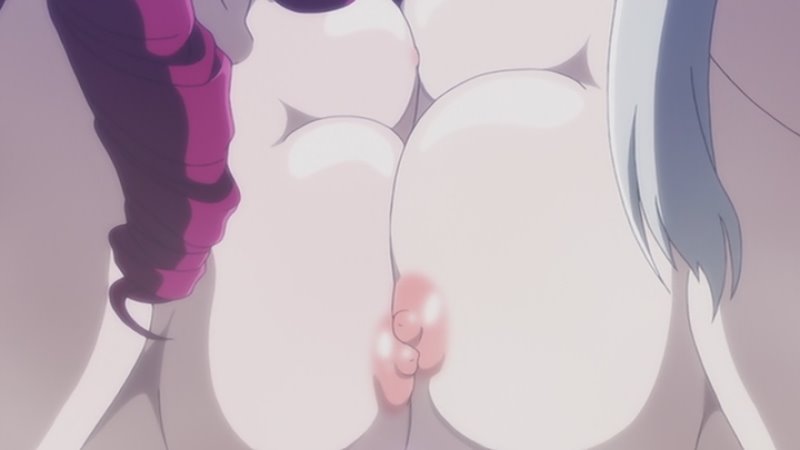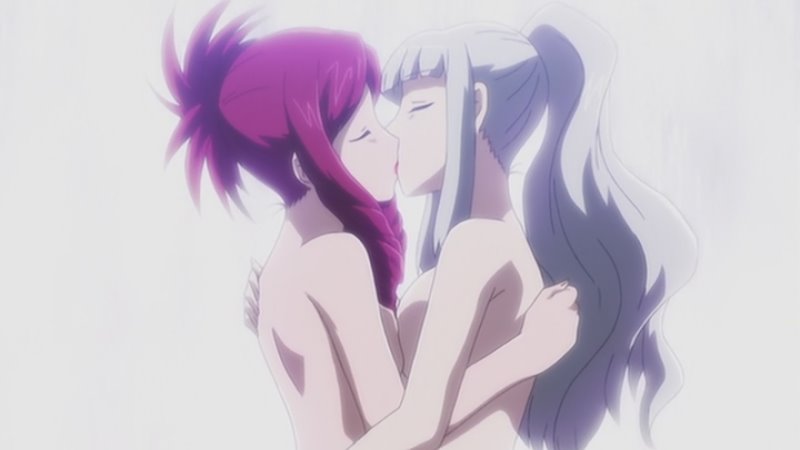 And we get symmetrical docking. And then we also get a surprise, but I'm not going to show you that.
So what's the next stop on our fetish tour? Looks like catfights!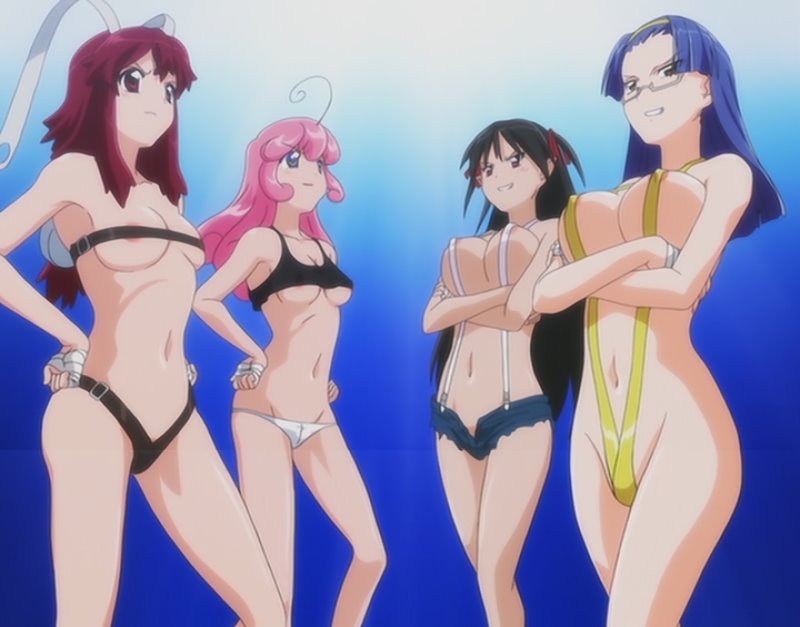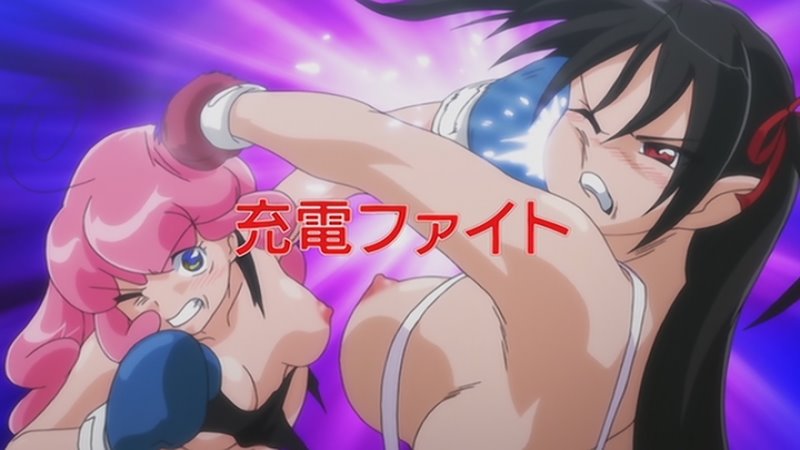 Ikki Tousen does catfights in their regular show, but even in their omakes they never did anything like this. (Naked sushi? And if anyone tried to put Kan'u in a cake like that, they'd die a rapid and very painful death.)
The charger girls have now officially left Ikki Tousen in the dust.
UPDATE: Ah, what the heck. Here's the desert platter: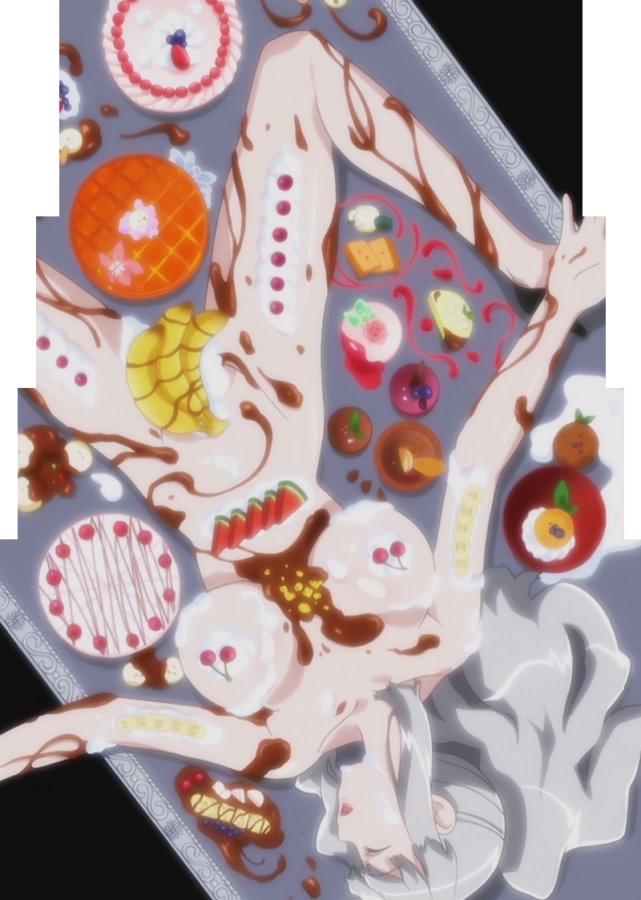 Posted by: Steven Den Beste in Cheesecake at 01:44 PM | Comments (2) | Add Comment
Post contains 357 words, total size 3 kb.
1
The cherries are a nice touch on the dessert.
Now excuse me while I look for my eyeballs; as they fell out whilest I was perusing this example of fine taste in entertainment.
Posted by: ubu at April 11, 2010 05:21 PM (cxiqH)
2
The only time Arresta wins. I guess it was a dream sequence.
Posted by: Pete Zaitcev at April 11, 2010 07:49 PM (/ppBw)
Enclose all spoilers in spoiler tags:
[spoiler]your spoiler here[/spoiler]
Spoilers which are not properly tagged will be ruthlessly deleted on sight.
Also, I hate unsolicited suggestions and advice. (Even when you think you're being funny.)
At Chizumatic, we take pride in being incomplete, incorrect, inconsistent, and unfair. We do all of them deliberately.
How to put links in your comment
Post is locked.
9kb generated in 0.0112 seconds; 21 queries returned 19 records.
Powered by Minx 1.1.4-pink.