June 29, 2016
Cheesecake -- Take me to the sea!
Today's search term is "serafuku", i.e. "sailor suit", the standard (usually) school uniform for high school girls. Not too surprisingly, a lot of Kancolle, but also a lot of Haifuri.
---
Ha! Our suspicions were right! The reason we never saw any flashes of Nodoka's panties is that she wasn't wearing any!
OK, this joke is about a series from 2009 so some of you may not know about it. "Saki" was the last series Gonzo made before they went out of business. In fact, they shut down with 11 episodes left to go, and the series was finished by Picture Magic.

It wasn't really all that good, and so Gonzo loaded it up with fan service, especially the character Haramura Nodoka, who had immense breasts and spent most of the show gainaxing. But despite the fact that the main girls wore ridiculously short skirts, and the camera angles were looking up ("perverted dwarf cam") and there was a lot of wind, we never saw any panty flashes.

The rumor at the time was that Gonzo top management told the director, "No panties. None." But he went ahead and did his story board the way he would have if he was going to give us lots of them, which was the norm at Gonzo before that. So there were lots of shots which should have revealed panties, only there never were any. That led to the suspicion that (in context) the reason we never saw Saki's panties or Nodoka's panties was that neither of them ever wore any.

If Gonzo management was trying to cut down on the salaciousness, they failed.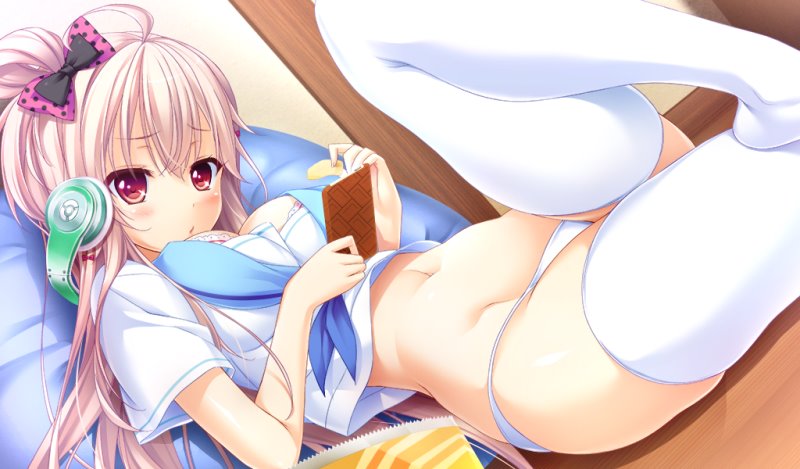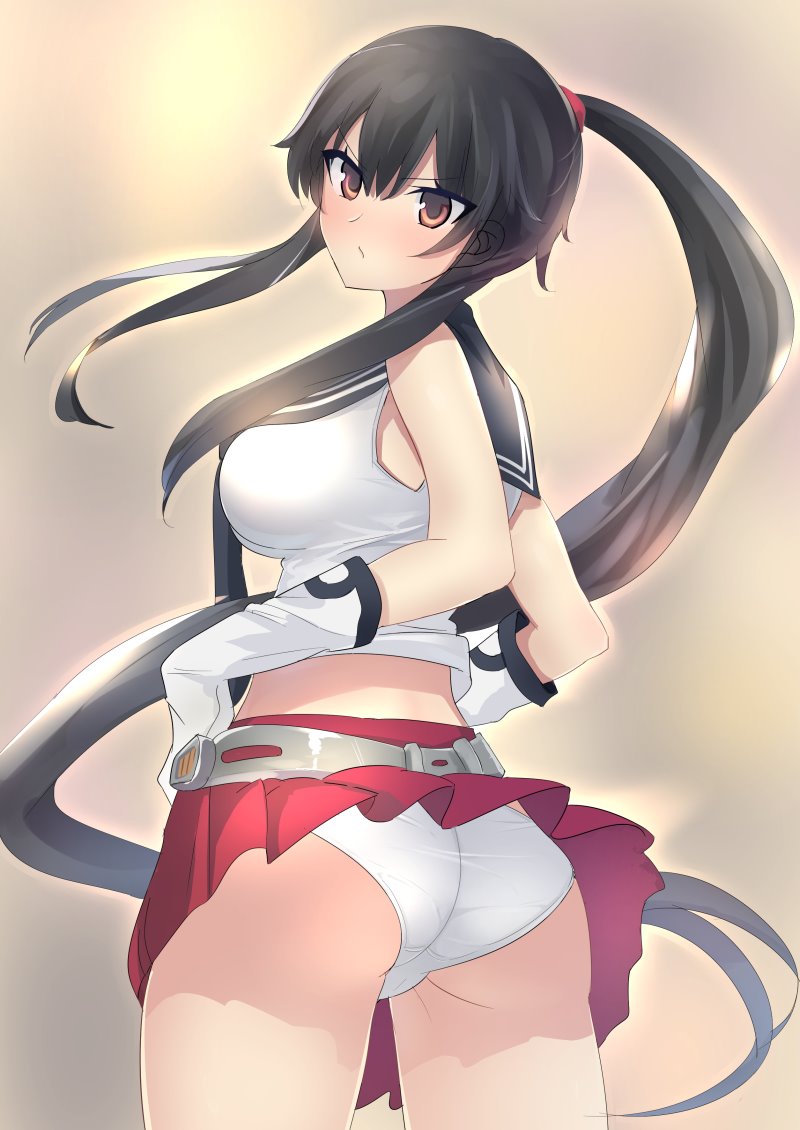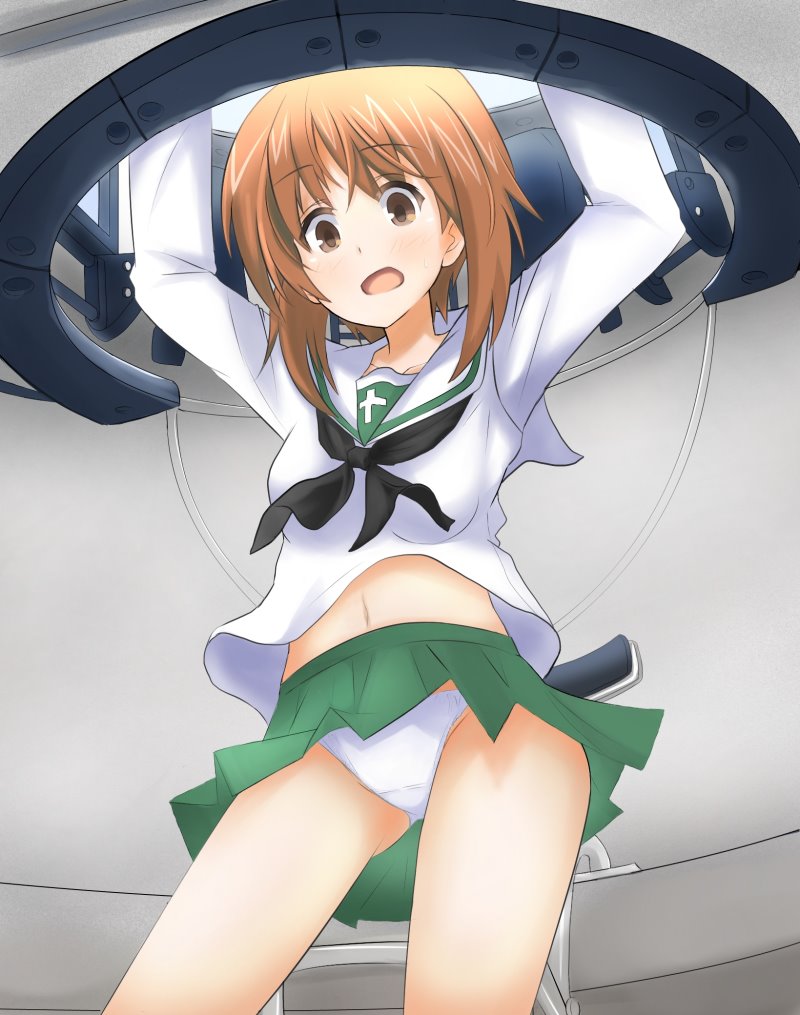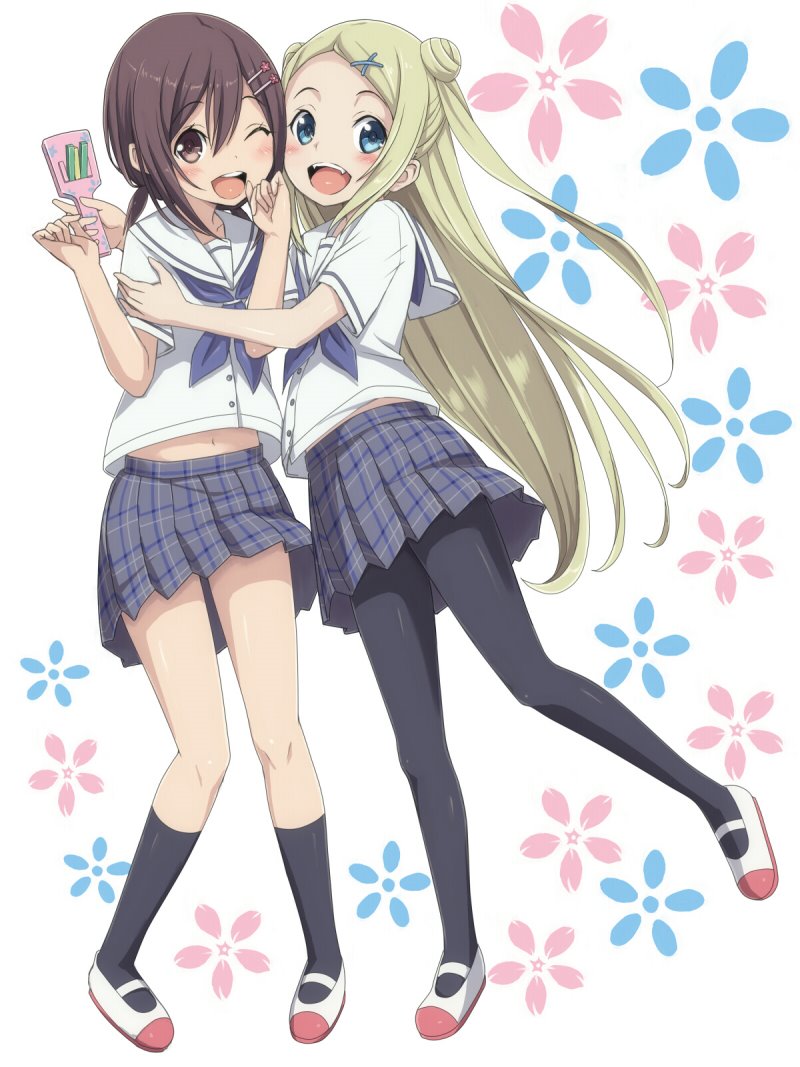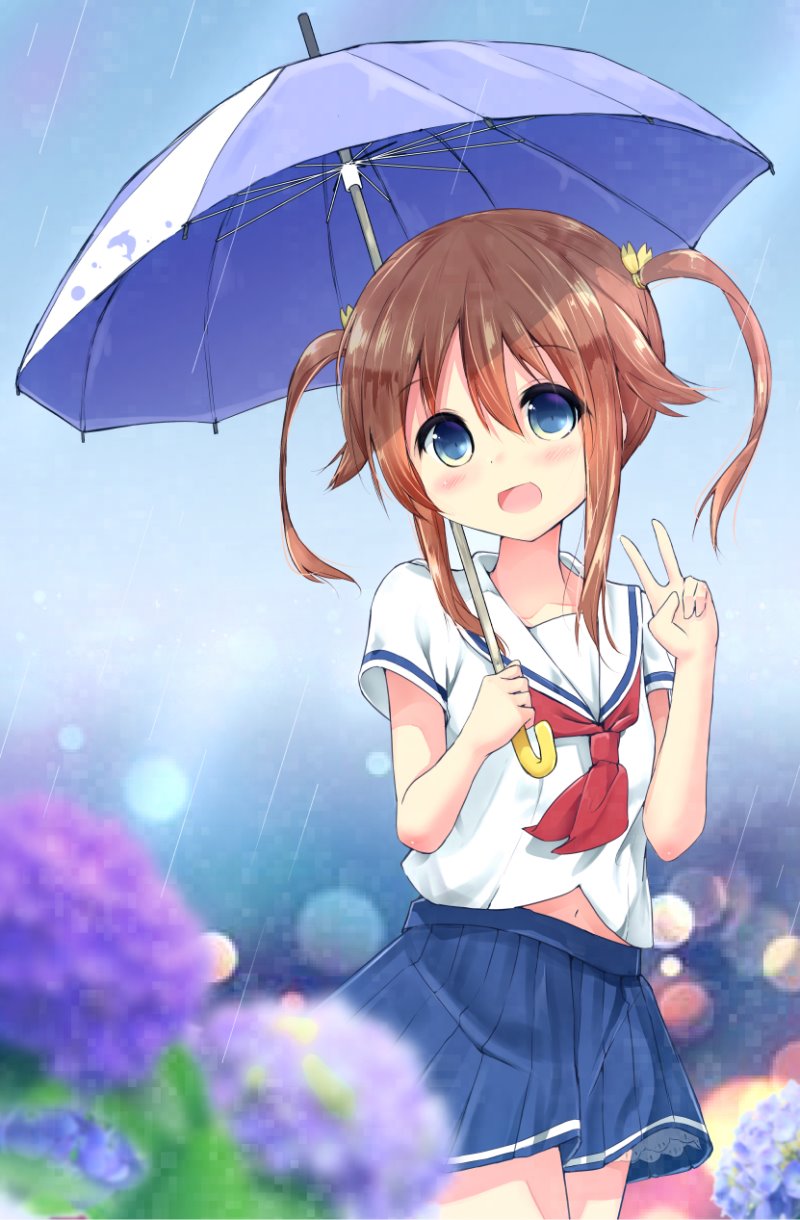 Why do these girls only have one stocking on? It's from Kancolle so there's probably a reason (though I'd hesitate to refer to it as a legitimate reason).
Posted by: Steven Den Beste in Cheesecake at 05:41 PM | Comments (3) | Add Comment
Post contains 88 words, total size 3 kb.
1
I see Honoka from Love Live!, but who is the other girl in the picture? I can see she is from Love Live! Sunshine!! but since the series has not premiered, I can not place names with faces yet.
Madoka just does not look right in that uniform.
Posted by: cxt217 at June 29, 2016 06:07 PM (ihsfL)
Posted by: Pete Zaitcev at June 29, 2016 06:36 PM (XOPVE)
3
You know you watch too much anime when you see a clip from
Pirates of Penzance
and wonder, "Why are these men dressed like Japanese school girls?"
It was very disorienting.
Posted by: refugee at June 29, 2016 06:55 PM (D63uC)
Enclose all spoilers in spoiler tags:
[spoiler]your spoiler here[/spoiler]
Spoilers which are not properly tagged will be ruthlessly deleted on sight.
Also, I hate unsolicited suggestions and advice. (Even when you think you're being funny.)
At Chizumatic, we take pride in being incomplete, incorrect, inconsistent, and unfair. We do all of them deliberately.
How to put links in your comment
Comments are disabled.
9kb generated in CPU 0.02, elapsed 0.0188 seconds.
21 queries taking 0.0129 seconds, 20 records returned.
Powered by Minx 1.1.6c-pink.