April 26, 2015
Nudity Special -- Ikki Tousen Extravaganza Epoch
Well, folks, Ikki Tousen has never been subtle, and with this 2-episode OVA they give us what we expect: energy attacks and lots of MCSA's.
And no censorship. NSFW below the fold! (Unfortunately, no subtitles either. I downloaded a raw, so we have to guess what's going on. Assuming we care.)
---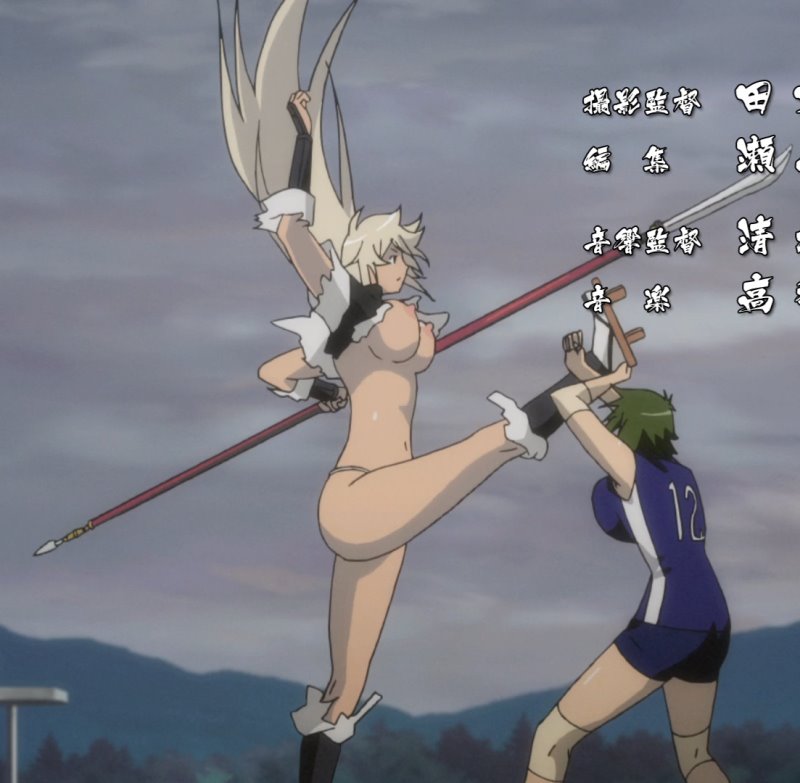 That's one of the black hats.
This is another one. She looks like a refugee from Rozen Maiden.
Ryuubi summoning her dragon.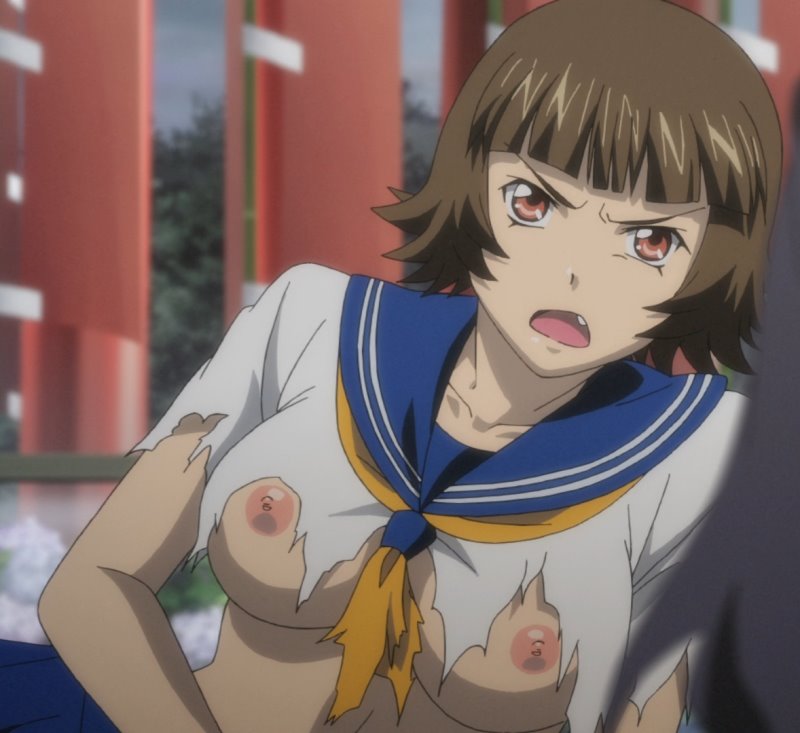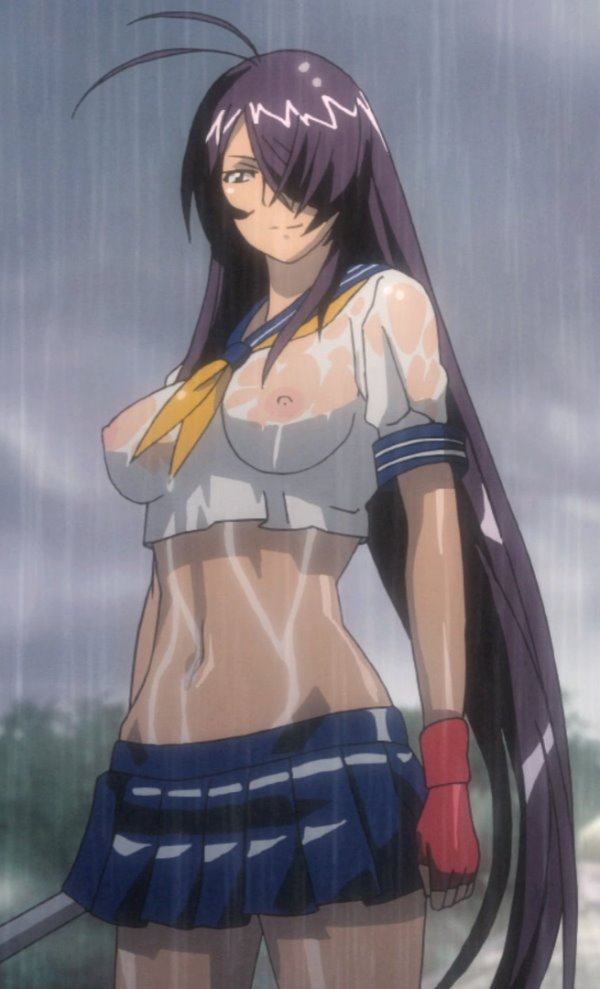 Kan'u decides to enter the wet T-shirt contest. (Wonderduck says, "Rain makes everything better" and surely that's the case here.)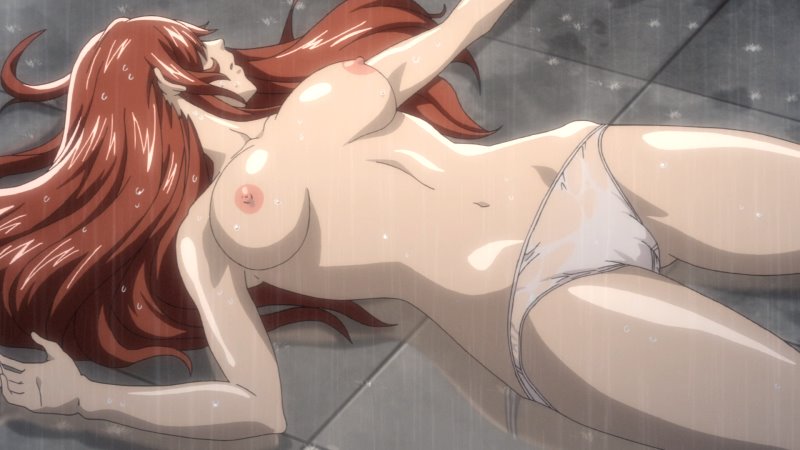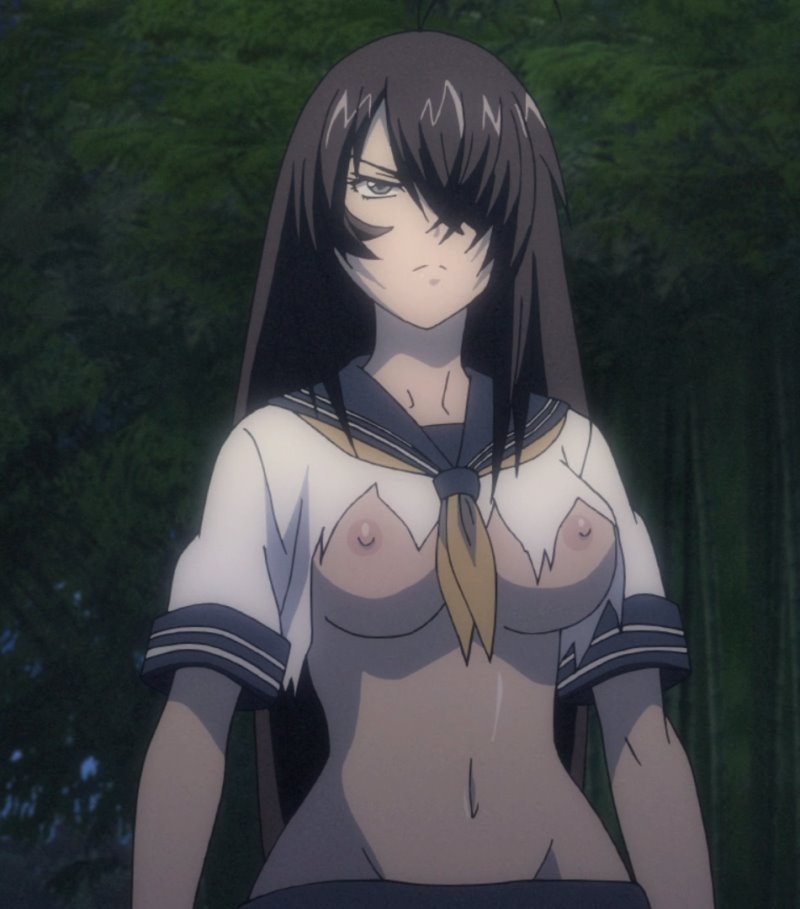 Without subtitles it was difficult to figure out what was going on here, but at least one thing was clear: Kan'u became a super-saiyajin and it made her earring glow.
Posted by: Steven Den Beste in Cheesecake at 03:10 PM | Comments (6) | Add Comment
Post contains 131 words, total size 2 kb.
1
It's funny you mention this now... I'm currently working on a writeup of the
other
OVA,
Ikkitousen Shuugaku Toushi Keppu-roku
.
Posted by: Wonderduck at April 26, 2015 07:20 PM (jGQR+)
2
I didn't know about that!
Posted by: Steven Den Beste at April 26, 2015 07:41 PM (+rSRq)
3
I only found out about it a couple of days ago m'self. I'm as giddy as a... giddy person.
Posted by: Wonderduck at April 26, 2015 09:39 PM (jGQR+)
4
You're as giddy as a "person"? How long have you been feeling unlike a duck?
Posted by: Siergen at April 27, 2015 03:05 PM (Cvfrl)
5
Since July 22nd, 2014, I've felt very unlike either person or duck.
Posted by: Wonderduck at April 27, 2015 06:56 PM (jGQR+)
6
I'm rethinking the whole writeup thing. Ye cats and little fishes, but that OVA is dumb. I mean, even for
Ikkitousen
it's dumb.
Posted by: Wonderduck at April 29, 2015 08:07 PM (jGQR+)
Enclose all spoilers in spoiler tags:
[spoiler]your spoiler here[/spoiler]
Spoilers which are not properly tagged will be ruthlessly deleted on sight.
Also, I hate unsolicited suggestions and advice. (Even when you think you're being funny.)
At Chizumatic, we take pride in being incomplete, incorrect, inconsistent, and unfair. We do all of them deliberately.
How to put links in your comment
Comments are disabled.
9kb generated in CPU 0.0, elapsed 0.0179 seconds.
20 queries taking 0.0118 seconds, 23 records returned.
Powered by Minx 1.1.6c-pink.