September 10, 2016
Game consoles
Today's search term is "handheld_game_console. I've never owned one, you know that? I've never even tried to play a game on one. The first few I looked at had, by my standards, dreadful displays; grainy and not backlit. I suspect my impression is many years out of date, though. If they can put a 1920*1080 backlit display in my phone, then surely the displays in the consoles now must be better than I remember.
But I doubt I'll change; I was never a big one for twitch games, and anyway if I wanted to play games like that I'd get them for my FireHD.
Nonetheless, they seem to be popular with anime girls:
---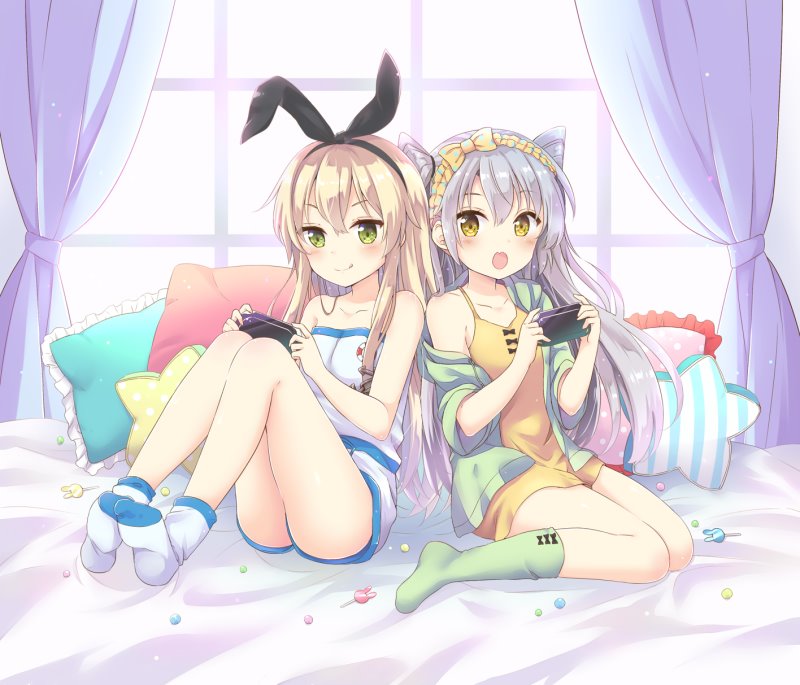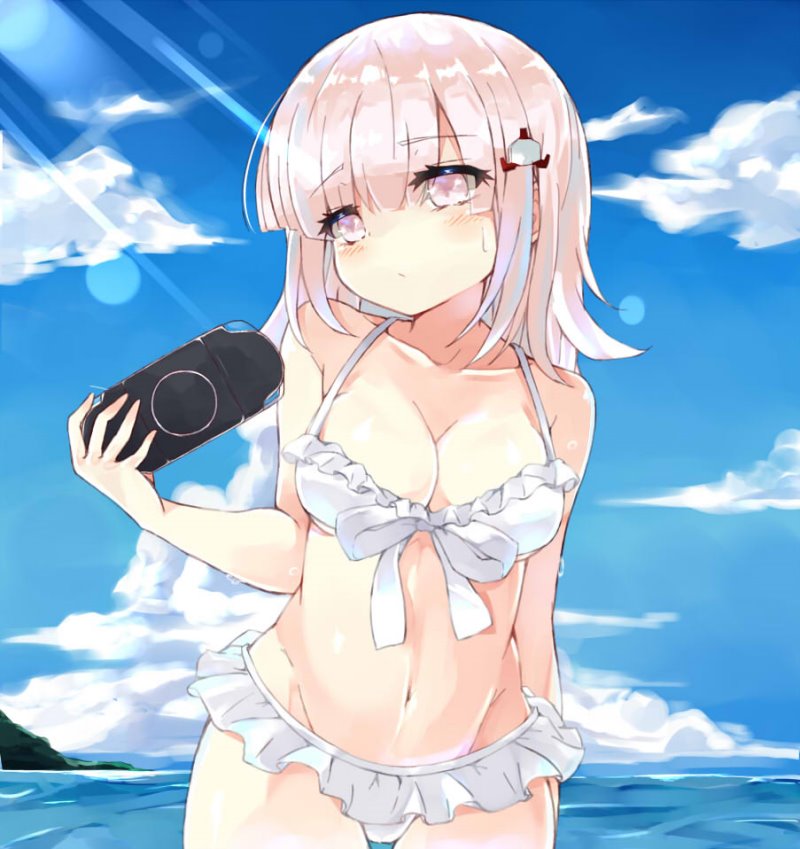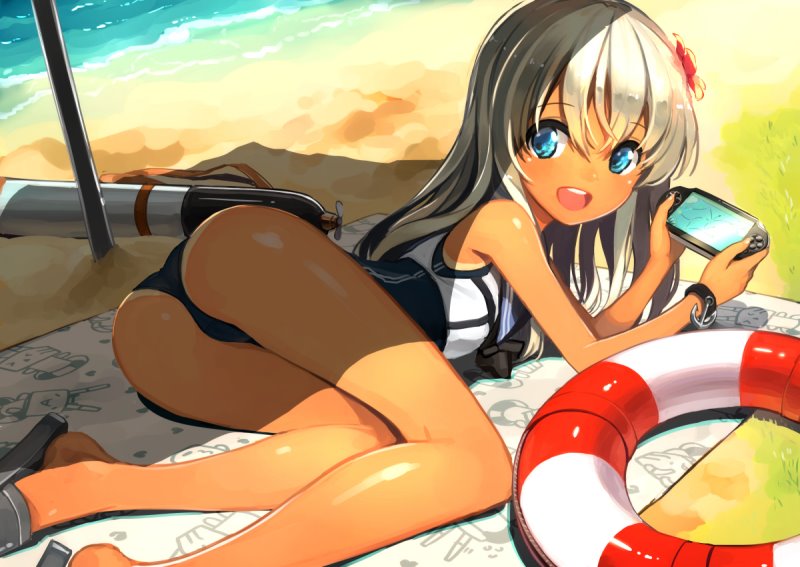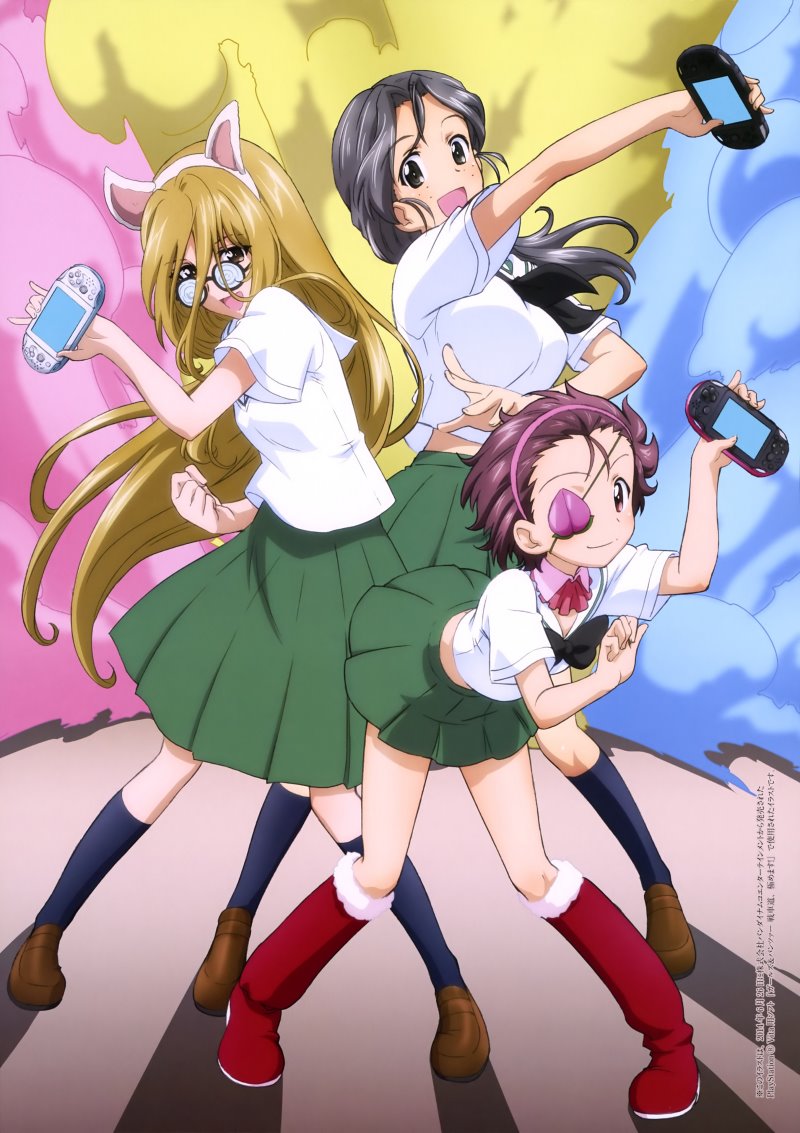 Posted by: Steven Den Beste in Cheesecake at 10:20 PM | Comments (4) | Add Comment
Post contains 115 words, total size 2 kb.
1
I have a 3DS; I got it to play the older Final Fantasy games, which I'd missed when they first came out. But they're all available either on phone or PC now; I have 1 through 6 on Android and 7 through 13 on PC.
But now that they're readily available I have no time to actually
play
them...
Posted by: Pixy Misa at September 11, 2016 02:54 AM (PiXy!)
2
We've had a couple over time in my household. Currently we have a PSP, though amusingly, the big reason we got it was because it had a component cable, so you could hook it to a TV. The desirability wasn't for portability, it was for the games available on the platform.
These days, more and more games do get brought to phone/tablet, though this comes with some provisos. Most of the RPG ports I've seen are pretty terrible, for example, since they were designed with a control pad type interface, which doesn't map to touch screen.
Posted by: metaphysician at September 12, 2016 12:29 PM (wPtAD)
3
I had a
Sega GameGear
back in the early '90s. I kept it for about two months, then sold it. That's the last time I've had any sort of gaming system that wasn't a PC.
Posted by: Wonderduck at September 12, 2016 04:40 PM (vZvpB)
4
I don't blame you for ditching the Game Gear. It was an interesting piece of hardware, that was trying to be ambitious without any concept of how to actually do it. Or, "Color graphics sure look good on ad copy, but you know what is more important? Battery life."
Sega did that a lot. Its why they aren't in the console business anymore.
Posted by: metaphysician at September 12, 2016 05:27 PM (wPtAD)
Enclose all spoilers in spoiler tags:
[spoiler]your spoiler here[/spoiler]
Spoilers which are not properly tagged will be ruthlessly deleted on sight.
Also, I hate unsolicited suggestions and advice. (Even when you think you're being funny.)
At Chizumatic, we take pride in being incomplete, incorrect, inconsistent, and unfair. We do all of them deliberately.
How to put links in your comment
Comments are disabled.
8kb generated in CPU 0.0219, elapsed 0.0596 seconds.
20 queries taking 0.0435 seconds, 21 records returned.
Powered by Minx 1.1.6c-pink.