December 20, 2015
Ani Tore EX -- eps 9 and 10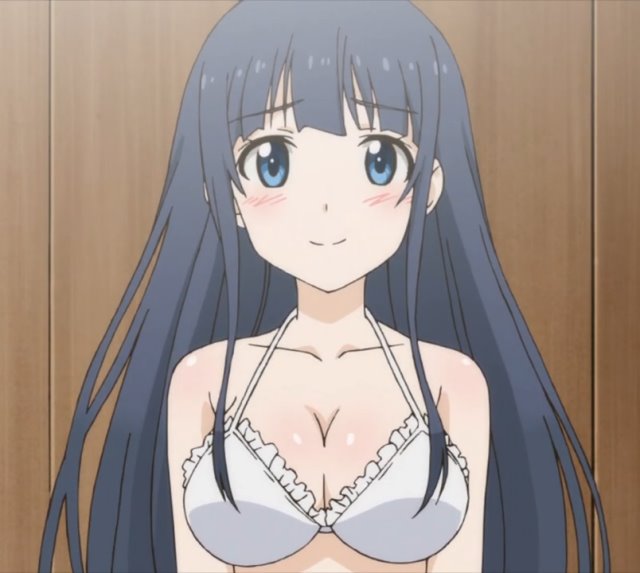 I was going to do a single post today for Ani Tore and Hakone-chan, but ep 9 of Ani Tore is a fan service special and it deserves its own post. (Also, ep 12 of Hakone-chan ended in a cliffhanger, so I'll wait until next week.)
This girl's family is rich and her home has an indoor pool. She invites the youngest one, the blonde pettanko, over for an episode.
---
There were a bunch of pan shots, but they imposed a gradient overlay on the entire episode so reconstructions look like crap. My apologies.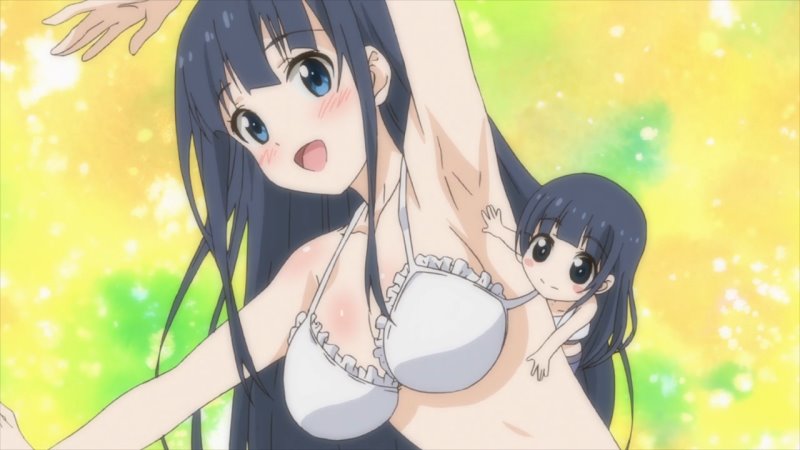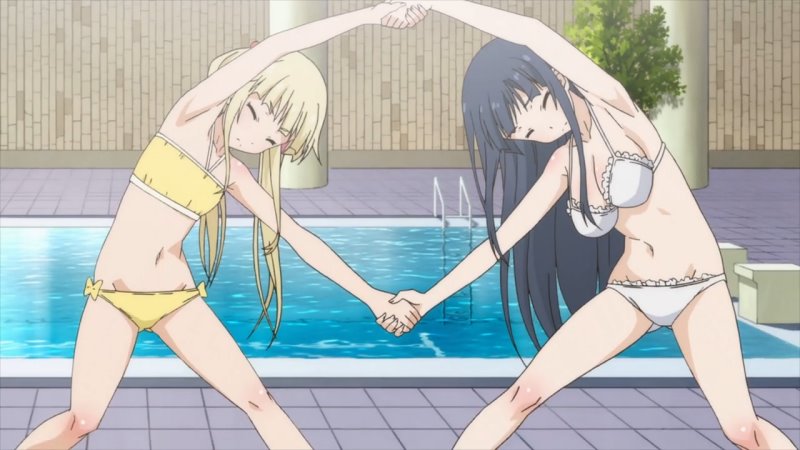 "Fusion Ho!" only it didn't work.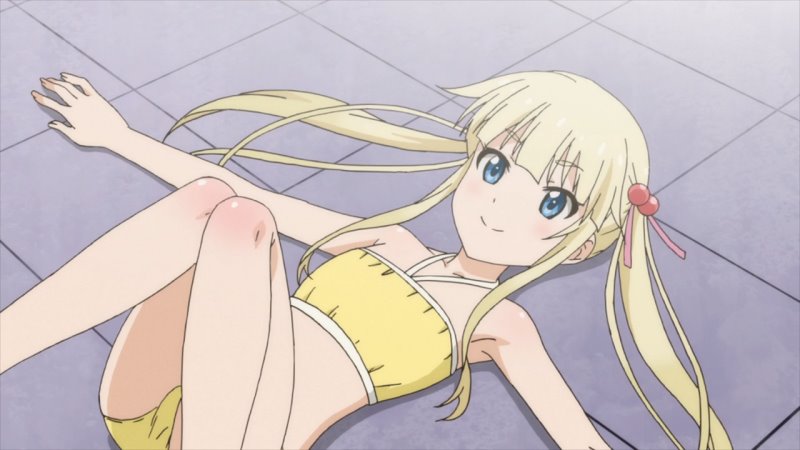 Ep 10 has two of the others going to a gym to use the exercise machines.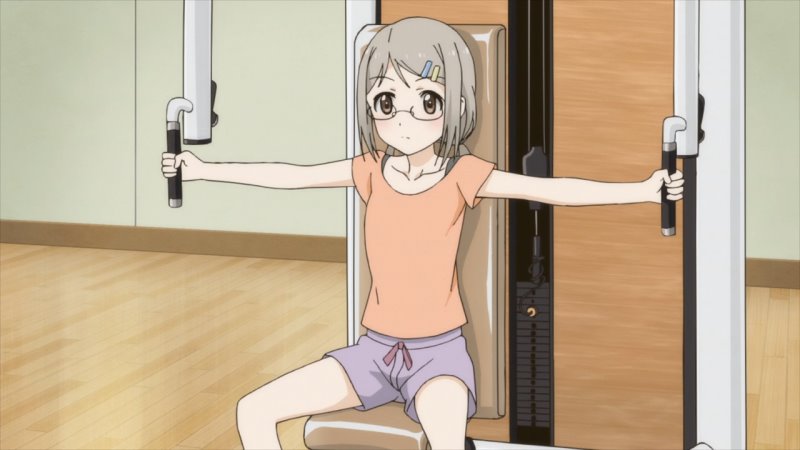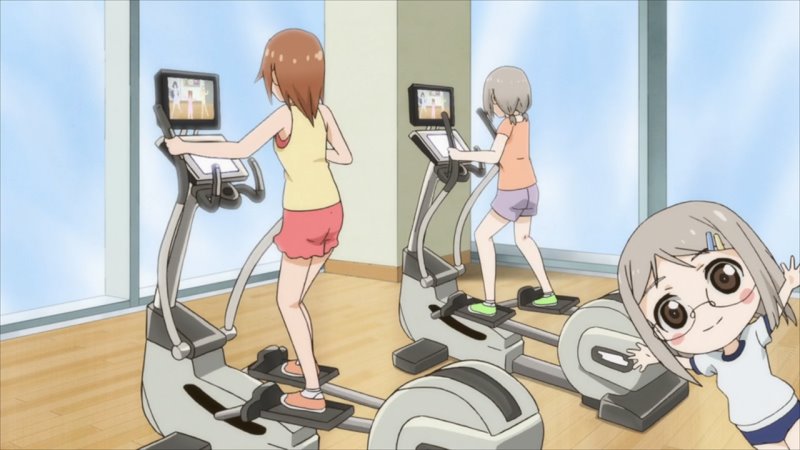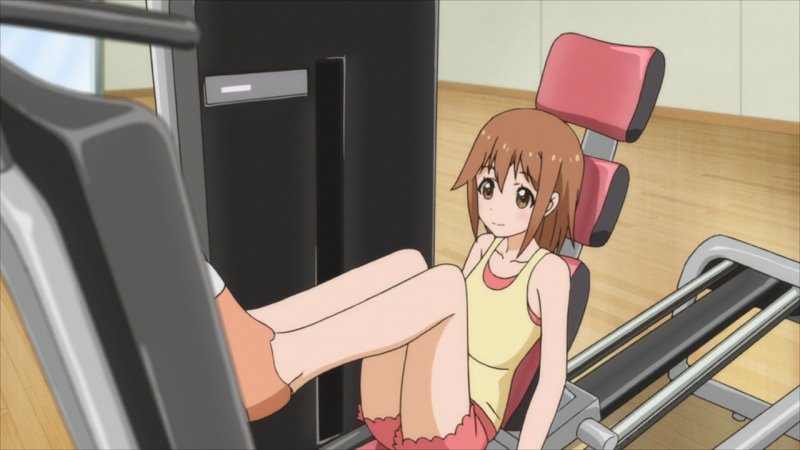 Posted by: Steven Den Beste in Cheesecake at 12:35 PM | No Comments | Add Comment
Post contains 124 words, total size 1 kb.
Enclose all spoilers in spoiler tags:
[spoiler]your spoiler here[/spoiler]
Spoilers which are not properly tagged will be ruthlessly deleted on sight.
Also, I hate unsolicited suggestions and advice. (Even when you think you're being funny.)
At Chizumatic, we take pride in being incomplete, incorrect, inconsistent, and unfair. We do all of them deliberately.
How to put links in your comment
Comments are disabled.
5kb generated in CPU 0.0, elapsed 0.0166 seconds.
18 queries taking 0.0121 seconds, 16 records returned.
Powered by Minx 1.1.6c-pink.