March 21, 2009
Bachelor Chef -- chocolate quesadilla
I threatened to do this, and now tonight I have. 6 pictures of this fiasco below the fold.
Here's your ingredients: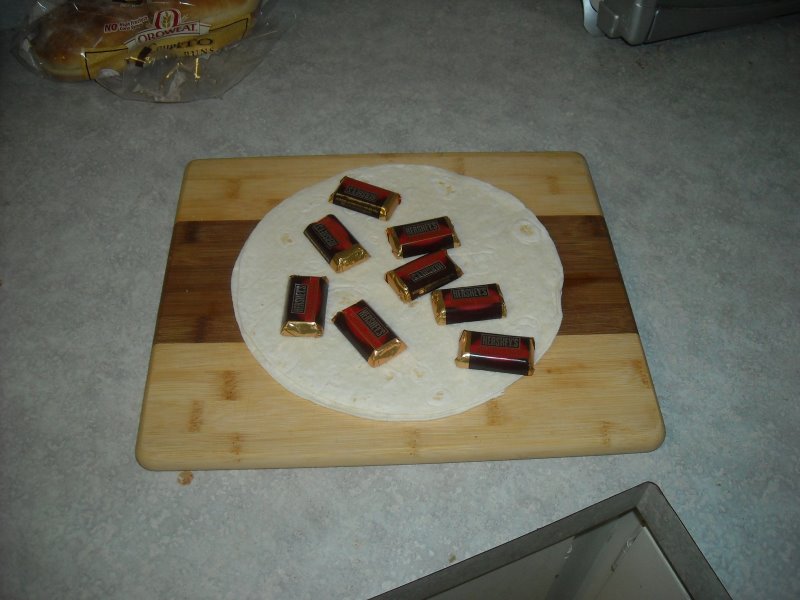 That's two taco-sized tortillas, and 8 semisweet chocolate minis.
Preheat your griddle. Chop up the chocolate coarsely.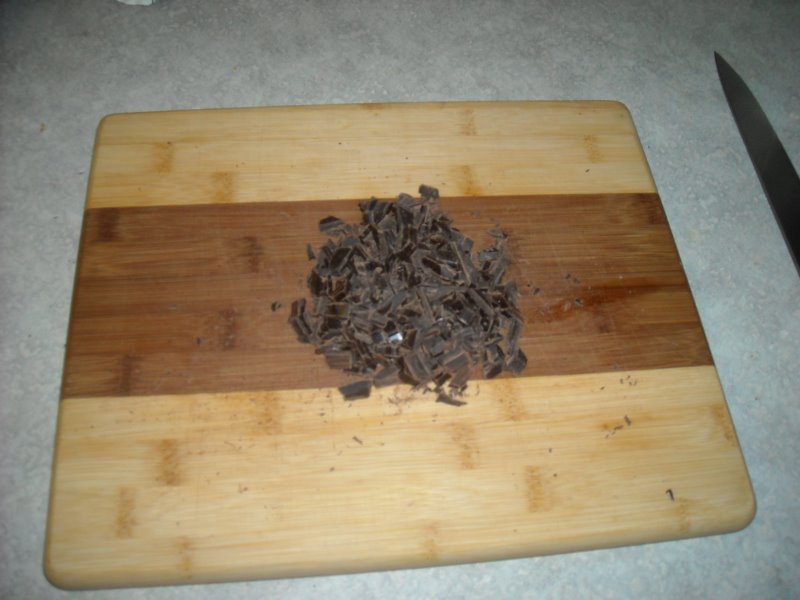 And spread it on one tortilla, which you place on the griddle.
When the chocolate seems to be melting, put the other tortilla on and flip it.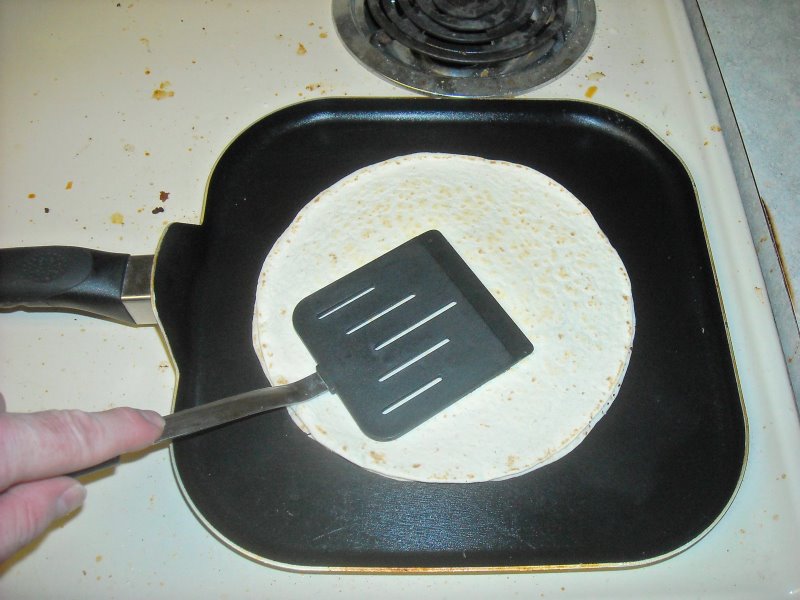 After a bit (20 or 30 seconds) use your spatula to squeeze out air bubbles and make sure the chocolate is spread almost to the edges.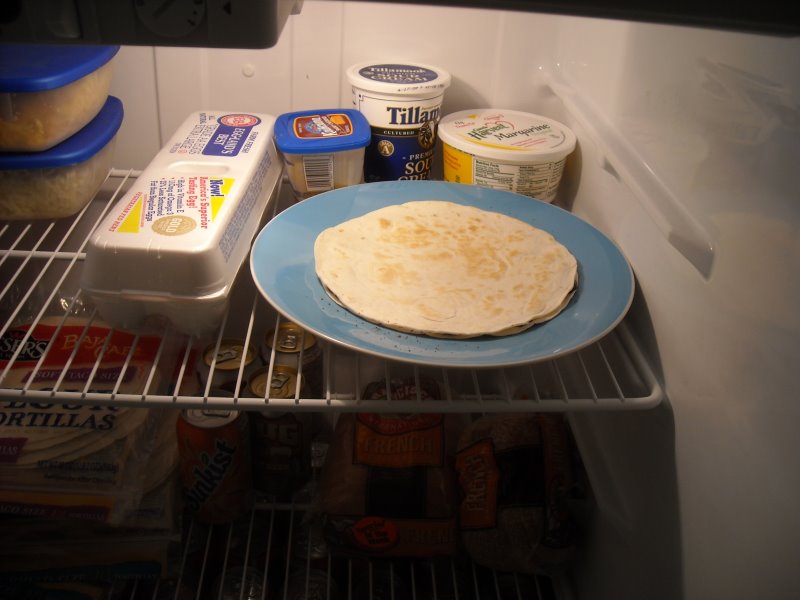 Take it off the griddle and put it in the refrigerator for 5-10 minutes, until the top tortilla no longer slides easily over the bottom one. You have to stiffen up the chocolate enough so you can cut it without making a mess.
Then cut it into squares.
It's really too much for me all at once. I ate about half of it and put the rest in a plastic bag back in the frig. But it actually tastes quite good, as long as you use enough chocolate. I think it would be disgusting with milk chocolate, though. It really does need to be dark chocolate or semi-sweet chocolate.
UPDATE: I lied. It isn't really very good. Bleah.
Posted by: Steven Den Beste in Daily Life at 06:15 PM | Comments (2) | Add Comment
Post contains 214 words, total size 1 kb.
1
Would a layer of marshmallow cream and some cinnamon and sugar help?
Posted by: BigD at March 21, 2009 09:28 PM (LjWr8)
2
That sounds like a double-bleah.
Posted by: Steven Den Beste at March 21, 2009 10:48 PM (+rSRq)
Enclose all spoilers in spoiler tags:
[spoiler]your spoiler here[/spoiler]
Spoilers which are not properly tagged will be ruthlessly deleted on sight.
Also, I hate unsolicited suggestions and advice. (Even when you think you're being funny.)
At Chizumatic, we take pride in being incomplete, incorrect, inconsistent, and unfair. We do all of them deliberately.
How to put links in your comment
Comments are disabled. Post is locked.
6kb generated in CPU 0.0, elapsed 0.0163 seconds.
21 queries taking 0.0115 seconds, 19 records returned.
Powered by Minx 1.1.6c-pink.