August 23, 2009
Another Lady Innocent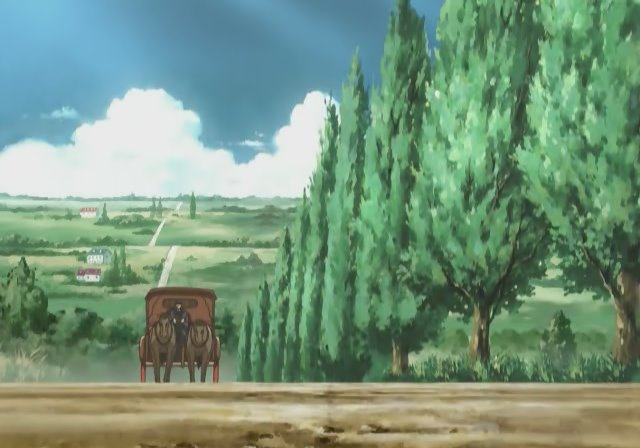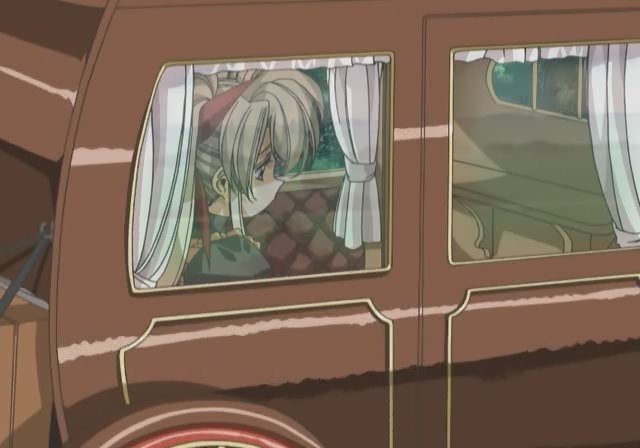 Urushihara Satoshi's drawing style is unmistakeable. No one draws gorgeous women better than him.
He has mainly spent his time doing art books and manga, but he's been involved in a few animation projects over the years, in various roles. Most notoriously, he did the character designs for Plastic Little.
But that didn't look as good as this hentai show which he directed and maybe did all the key frames for. The art and animation in this are fantastic. It looks better than any broadcast show. I swear, it must have had a huge budget, which is really rare when it comes to hentai. I can only assume that Urushihara's reputation was the reason the production company was willing to put so much money into it.
NSFW NSFW explicit uncensored frame grabs from a hentai show below the fold NSFW NSFW
You have been warned.
---
When it comes to plot and setup, hentai shows rarely make much of an effort. As such things go this one is even worse than usual. It's the antebellum south, and our rich planters have staffed their house with gorgeous (white!) servant women in unreasonably skimpy clothing. And all the maids see it as their duty to have sex with the men of the house as often as possible.
And there's not a black face to be seen. But if you're watching a show like this for logic or historical accuracy, you need to find a different hobby. For everyone else, hey, look at the boobies on those maids!!!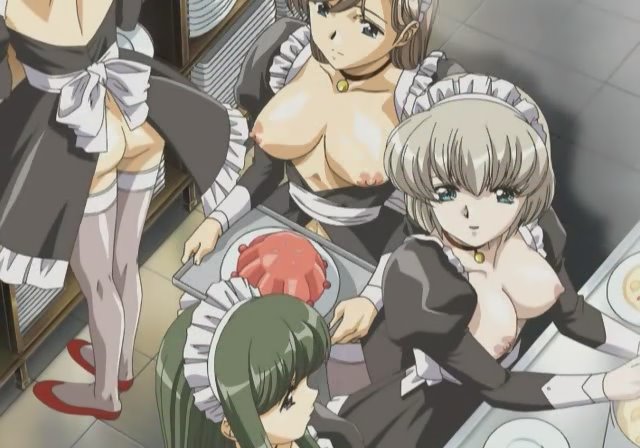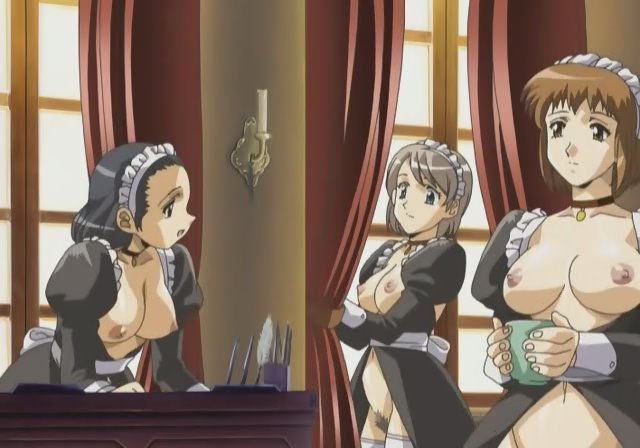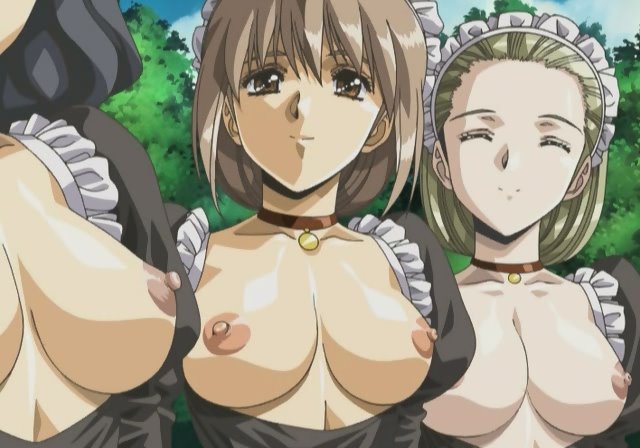 Plastic Little didn't look half this good IIRC. (I think I'm going to have to dig up my copy of that and look at it again.)
Anyway, yikes!
The young master gets one of them into the barn for a roll in the hay.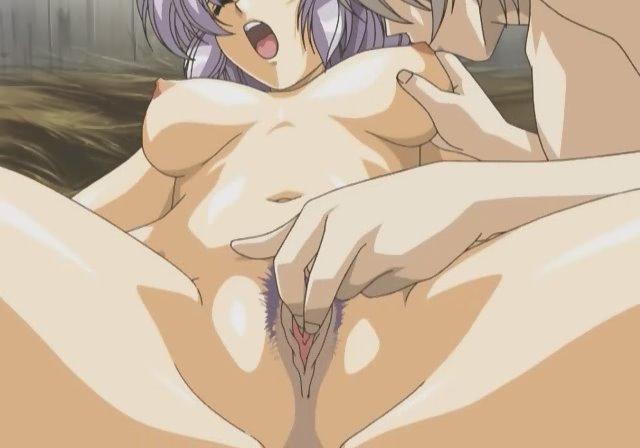 The nominal hook for the story is that the young miss has come home after going away to a boarding school. (That was her in the carriage) And she's really glad to see her personal maid again. As in yuri glad.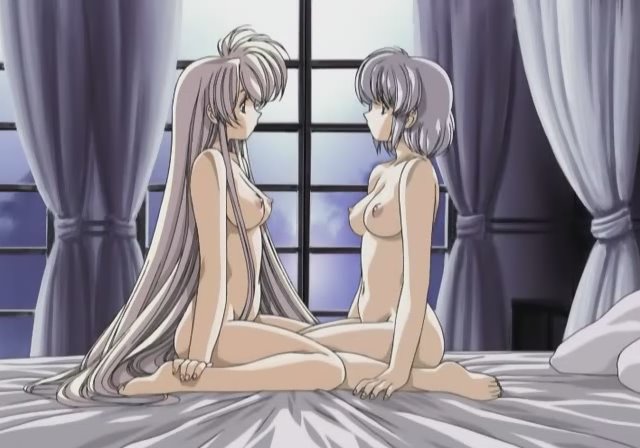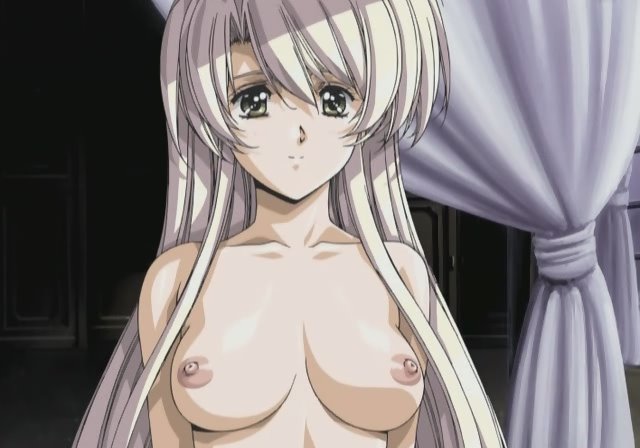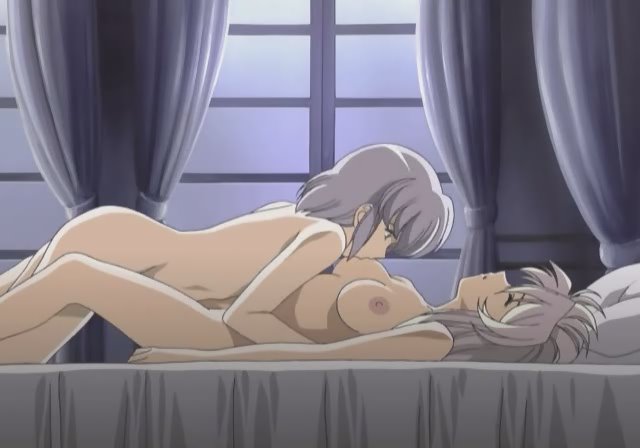 And then it gets a lot steamier, and a lot more focused lower down. Whoa!
I can't imagine how much this must have cost in order to do all the animation to that quality. Even though the frame rate is somewhat low (they had to skimp somewhere, after all) it's still astounding especially compared to typical H-titles, which generally rate a lot worse than normal anime.
This stuff, on the other hand, even rivals Miyazaki in terms of quality, which is pretty astounding for an H title. It turns out that Media Blasters licensed it, and RACS carries it, and I'm going to buy a copy in my next order, which will probably be in about three weeks. One reason is that it'll be a guilt buy. Another, though, is that the DVD has a 15 minute feature about Urushihara showing him working in his studio.
In the mean time, I found a second torrent for this which claims to be 1024*768. Likely it's just upscaled, but who can say? Well, not me, not yet. It's an old torrent, and my download is about 2 KB/s, so it'll be a while.
Posted by: Steven Den Beste in General Anime at 10:58 AM | Comments (9) | Add Comment
Post contains 449 words, total size 4 kb.
Posted by: Mark A. Flacy at August 23, 2009 01:05 PM (Brogp)
2
The thing that amazes me about Urushihara is his mind-bending attention to detail in the thing he loves most--nipples. He ran a series about vampires in the now defunct "Uppers" magazine, and you could literally identify the characters by their nipples alone. He had subtly different designs for each girl and in some cases they even varied between left and right, and he was
meticulous
about keeping them identical from panel to panel and across the entire series.
You just have to admire a guy like that.
And you're not kidding about the quality on that OAV. Impressive. I'll have to get one for, uh, research purposes.
Posted by: Toren at August 23, 2009 03:14 PM (3Q40o)
3
It must break his heart when he has to censor his images by removing the nipples. Yeah, for anyone who's seen his pictures, those definitely stand out as being very distinctive and detailed.
But I think another thing that stands out is the way he draws mouths and noses, especially on women.
Meanwhile, he is better at drawing large breasts, I think, than anyone else -- and making me believe in them. Too many artists who draw large breasts they end up looking like melons tacked onto the chest of the girl, or fail in other ways. His always seem realistic to me, even though they are not. (No real woman has breasts like that!)
Posted by: Steven Den Beste at August 23, 2009 03:22 PM (+rSRq)
4
Agreed re:
Plastic Little.
Personally though, I think I'd have equipped the uniforms with underwire bras or something for support. Not interested in the sagging that would result otherwise. As it stands, I think every girl in the first few pictures would fail the pencil test.
Not that I'm complaining about the view, or anything.....
Posted by: ubu at August 23, 2009 06:57 PM (6rtHH)
5
Hey, as long as they pass the flashlight test...
-j
Posted by: J Greely at August 23, 2009 07:27 PM (2XtN5)
6
My education is lacking. Maybe I'm too old, but I don't know what either the "pencil test" or the "flashlight test" are. And I'm not sure I want to. (Be able to carry a pencil without using hands, maybe?)
Posted by: Steven Den Beste at August 23, 2009 07:30 PM (+rSRq)
7
Pretty much, yes. It's a test for sagging. Place a pencil across the body, right up under the breast. If the there's a fold at the bottom of the brest that holds the pencil in place, it's sagging. Which, it appears these would fail the test, but they still look awesome, thereby proving J's (joking) point.
Also, I've seen topless women that would fail the "flashlight test." Eww.
Posted by: ubu at August 23, 2009 08:48 PM (6rtHH)
8
The flashlight test is a fairly reliable way of determining the presence of breast implants. Put a strong flashlight under the bare breast, turn it on (the light, that is), and look for the glowing ball of silicone/saline/etc.
As techniques go, it's not terribly useful for men, however, since if you're in a position to perform it, you'd better not care what the answer is.
-j
Posted by: J Greely at August 23, 2009 10:19 PM (2XtN5)
9
Ah, I misunderstood the joke then. Heh.Who says reading blogs isn't educational?
Although, I suppose the same thing is true of the pencil test, re: use for men.
Posted by: ubu at August 24, 2009 05:16 AM (i7ZAU)
Enclose all spoilers in spoiler tags:
[spoiler]your spoiler here[/spoiler]
Spoilers which are not properly tagged will be ruthlessly deleted on sight.
Also, I hate unsolicited suggestions and advice. (Even when you think you're being funny.)
At Chizumatic, we take pride in being incomplete, incorrect, inconsistent, and unfair. We do all of them deliberately.
How to put links in your comment
Comments are disabled. Post is locked.
14kb generated in CPU 0.0064, elapsed 0.0158 seconds.
21 queries taking 0.0105 seconds, 26 records returned.
Powered by Minx 1.1.6c-pink.